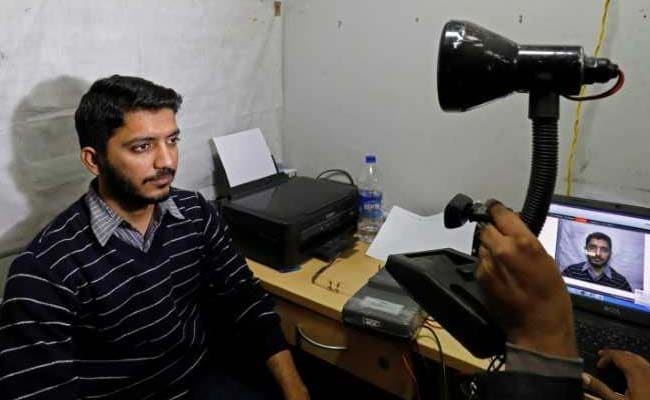 The Unique Identification Authority of India (UIDAI) will introduce 'Face ID' from July 1 to enable Aadhaar card holders to authenticate their identity and access services. In a circular, UIDAI said that Aadhaar will include face recognition alongside iris or fingerprint scan as a means of verifying users, helping those who face issues in biometric authentication due to old age, hardwork or worn-out fingerprints. Aadhaar number is a 12-digit personal identification number - also known as Unique Identity Number (UID) - issued by UIDAI or to the residents of India after satisfying the verification process, mentioned UIDAI on its official website-uidai.gov.in.
"At the time of Aadhaar enrolment, photo of the face of resident is also captured. To provide inclusive authentication, face photo can also be leveraged to verify the identity of an Aadhaar card number holder. Face authentication as an additional modality will be used in 'fusion mode' along with fingerprint/iris/OTP and will be available from July 1, 2018", said UIDAI in the released circular.
Also read:
UIDAI Offers These 12 Services Online
5 things to know about Aadhaar 'Face ID' according to UIDAI:
1. Face ID will provide additional choice to create inclusive authentication for residents having difficulty with fingerprints/iris authentication, said UIDAI in its circular.
Read also:
Aadhaar For Children: 5 Things To Know About Blue Coloured Baal Aadhaar
UIDAI's Full Statement On Report Of Data Leak
2. Since face photo is already available in UIDAI database there is no need to capture any new reference data, added UIDAI.
3. However, face authentication (Face ID) shall be allowed only in 'fusion mode' along with one more authentication factor. This means 'Face ID' must be combined with either fingerprint or iris biometrics or OTP (one time password) to be able to successfully authenticate an Aadhaar card number holder, as informed by UIDAI.
4. The new method of Face ID will be allowed 'on need basis' only.
5. Camera is now pervasively available on laptops and mobiles making the face capture easily feasible without needing any additional hardware, UIDAI further said.