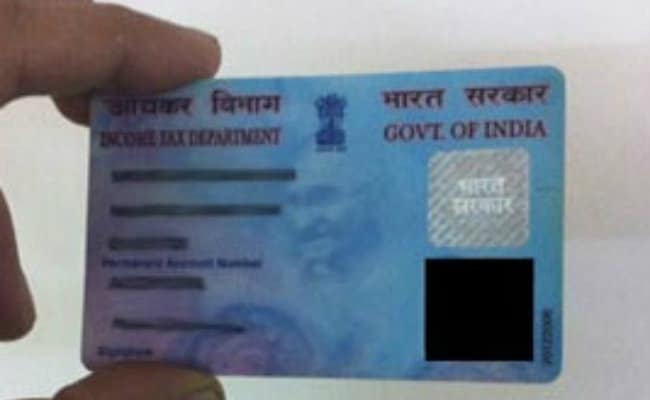 August 31 is the last day to file income tax return or ITR. However, if you do not have a PAN card, you will not be able to file it. PAN or permanent account number is mandatory for filing of income tax return. It is mandatory to quote PAN during all correspondence with any income tax authority. PAN is a ten-digit alphanumeric number issued by the Income Tax Department, to any person who applies for it or to whom the department allots the number without an application. PAN enables the department to link all transactions of the person with the department. These transactions include tax payments, returns of income/wealth/gift and so on. PAN, thus, acts as an identifier for the person with the tax department.
(Also Read: Step-By-Step Guide To Update Address In PAN Card)
What is the validity of PAN?
A PAN card, once obtained, is valid for lifetime of the PAN card-holder throughout India. It is not affected by change of address or change of assessing officer etc. However, any change in the PAN database (i.e. details provided at the time of obtaining PAN) should be intimated to the Income Tax Department by furnishing the details, according to the Income Tax Department's website.
Can you hold more than one PAN card?
You cannot hold more than one PAN card. If a PAN is allotted to a person, then he or she cannot apply for obtaining another PAN. A penalty of Rs. 10,000 is liable to be imposed under Section 272B of the Income-Tax Act, 1961 for having more than one PAN.
(Also Read: From Section 80C To Section 80GG Of I-T Act: 5 Ways You Can Reduce Your Income Tax Liability)
If a person has been allotted more than one PAN, he or she should immediately surrender the additional PAN card(s).
Should you intimate your PAN to income tax deductor?
You should intimate your PAN to the income tax deductor i.e. person deducting tax. Non-furnishing of PAN to deductors results in TDS or tax deducted at source at much higher rate of 20 per cent or even more. TDS allows tax to be deducted at prescribed rates beforehand.
Is it mandatory to file return of income after getting PAN?
Income tax return is to be filed only if you are liable to file return of income under Section 139.
It is not mandatory to file income tax return after getting PAN, according to the taxman's website.