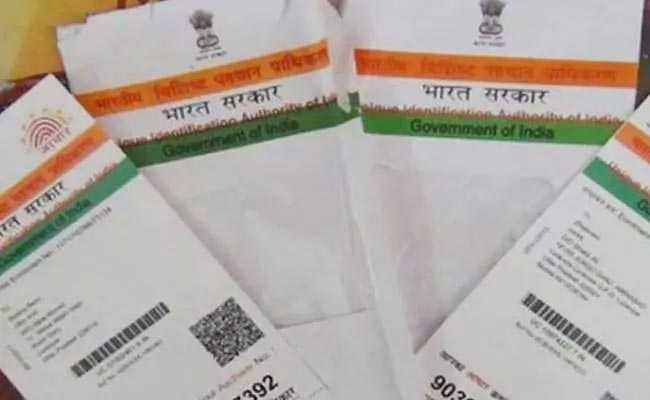 Aadhaar card can be carried in digital form
via mobile app-mAadhaar. mAadhaar is the official mobile application developed by Unique Identification Authority of India (UIDAI) to provide an interface to Aadhaar card number holders to carry their demographic information namely, name, date of birth, gender and address along with photograph as linked with their Aadhaar card number in smartphones, mentioned UIDAI on its official website- uidai.gov.in. Aadhaar number is a 12-digit random number issued by UIDAI to the residents of India after being satisfied of verification of an individual.
Things to remember while using mAadhaar as mentioned by UIDAI on its official twitter handle- @UIDAI:
1.
mAadhaar is only available
for phones having Android version 5.0 and above, stated UIDAI.
2. Subscribers should have registered their mobile number with Aadhaar in order to use mAadhaar, said UIDAI.
3. For mAadhaar to work, the smartphone should have the SIM of the Aadhaar-registered mobile number, according to the tweet.
4. Subscribers must 'Allow' mAadhaar to read SMS. This app auto-reads the OTP (One Time Password). Manual entry of OTP has been disabled as a security feature, informed UIDAI.
Things to Remember for using #mAadhaar App.
Download the app from: https://t.co/6o4Ddue3sbpic.twitter.com/sHvlOXHaeh

— Aadhaar (@UIDAI) April 2, 2018
Steps to create profile in mAadhaar app:
1. Enter the 12-digit Aadhaar card number or scan Aadhaar card.
2. Users must ensure that mobile connection is active and that the mobile number is same as that available with UIDAI as the registered mobile number.
Also read:
mAadhaar App: How To Add Profiles Of Family Members
3. After providing the mandatory inputs press the button 'Verify', available at the bottom of the screen
4. If details provided are found to be correct then application will receive an OTP and will read i automatically from the phone.