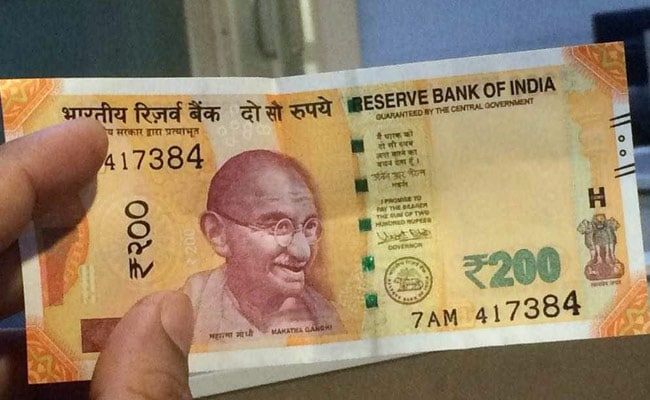 Top banks such as State Bank of India (SBI), HDFC Bank and Punjab National Bank have raised their interest rates on fixed deposit or FD. That means better return on investment (RoI) for the customer depositing money in a bank FD. Interest rates on government-run small savings schemes, however, remain the same. Interest rates for small savings schemes - such as Public Provident Fund (PPF) and Senior Citizen Savings Scheme (SCSS) - for the quarter ending September 2018 have been kept unchanged. In other words, the return on your investment in any of the small savings scheme is not moving higher.
NDTV here analyses some of the factors that impact small savings schemes interest rates:
But first, what are small savings schemes?
Small saving schemes are broadly categorised into three categories: 1) postal deposits, which include savings account, recurring and fixed deposits of varying maturities, and monthly income scheme (MIS); 2) savings certificates, which include national savings certificate (NSC) and Kisan Vikas Patra (KVP); and 3) social security schemes such as PPF and SCSS.
Usually, small savings schemes offer a good alternative to bank savings. The return on small savings schemes tends to be higher than that on bank deposits of comparable maturities.
These schemes provide an alternative avenue to savings in banks.
The return, or the interest rate, on small savings schemes is decided by the government for every quarter on the basis of its bond yields.
In the current scenario, bond yields are rising, which is why lenders like SBI and HDFC Bank have hiked their FD interest rates.
SBI currently pays an interest rate of 6.85 per cent on an FD of five-year maturity; investment in PPF or NSC fetches an annual return of 7.6 per cent; the interest rate on KVP is fixed at 7.3 per cent, whereas SCSS yields a return of 8.3 per cent.
However, interest rates on most of these small savings schemes have not changed for three consecutive quarters. For the January-March quarter, the interest rate on small savings schemes was cut by 20 basis points while that on SCSS kept unchanged at 8.3 per cent.
The Shyamala Gopinath committee suggested a formula for fixing the interest rate that is a small mark up on the average of bond yield (similar maturity) of the previous quarter. Since April 2016, the interest rate on saving schemes is being notified on a quarterly basis. It has been recommended to revise the rates on a quarterly basis however the same has not been followed strictly.
Why has the government not raised interest rates on small savings schemes?
According to experts, the government is adopting a wait-and-watch policy. "Ideally, they (government) would not like to change the rates as frequently as market change, which is more real time. There is a a wait-and-watch approach to see if G-Sec yields would remain elevated for a longer period of time," said Madan Sabnavis, chief economist at CARE Ratings.
The RBI has raised repo rate - the key interest rate at which it lends short-term funds to commercial banks - to 6.5 per cent in two back-to-back bi-monthly policy reviews. These hikes come after a gap of five years. The total increase of 50 basis points in repo rate leads to a rise in the bond yields and, thus, expectations of higher interest rates on small saving schemes.
"Investors have been eagerly expecting some rise in the interest rate of small saving schemes post the rise the bond yields on back of rise in crude oil prices, less demand from PSU banks, concerns of fiscal deficit and inflation. The Finance ministry has not risen the interest rates in FY2018-19. However, with a 50 bps rate hike in the current fiscal year, we believe that the rates of small saving schemes should also inch upwards," said Abhimanyu Sofat, head of research, IIFL Securities.
Where does your investment in small savings schemes go?
Government pools all your investments in small savings schemes in the National Small Savings Fund. The NSSF money is used by the government to finance its fiscal deficit.
According to a report by credit rating agency ICRA last month, the government had in March this year indicated that it would borrow Rs. 1 lakh crore from the NSSF to fund its fiscal deficit in FY2019, up from the budgeted amount of Rs 75,000 crore, and reduce G-Sec issuance by an equivalent amount.
ICRA further said in its report, citing provisional data from the Controller General of Accounts (CGA) for the first two months of fiscal year 2019, that inflows into savings deposits and certificates, and PPF, aggregated to Rs 27,150 crore in April-May 2018, equivalent to 19.4 per cent of the budgeted amount. That was a substantial 42.8 per cent higher than the inflows in April-May 2017, the agency noted.
Based on that, ICRA said that it expected the government to meet its targeted borrowings from the NSSF in fiscal year 2019.
But will you get higher returns on your investments in small savings schemes?
Experts anticipate a moderate increase in interest rates in the coming months. "Interest rates are not likely to have sharp upward trend in the near term. However, small savings schemes interest rates are not likely to go down further from the current levels, as the rates have declined about 1 per cent over a couple of years in the recent past," said a spokesperson for ESAF Small Finance Bank.