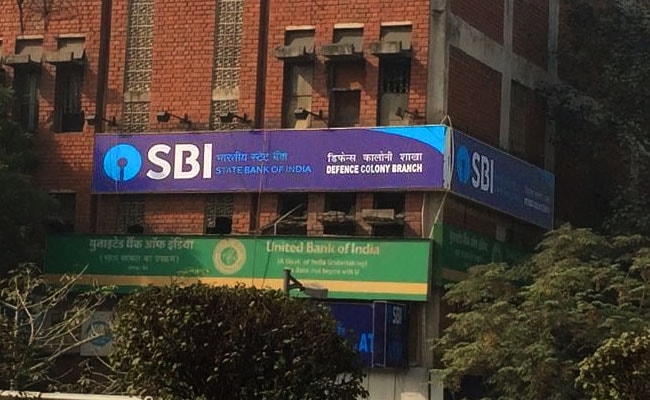 Highlights
The bank said its MCLR will be reduced by 15 basis points
The new rates will come into effect on August 10
Last week, SBI released its quarterly earnings
SBI or State Bank of India, the country's largest lender by assets, on Wednesday announced a reduction in its benchmark lending rates across all tenors. The bank said its MCLR or marginal cost of funds-based lending rates will be reduced by 15 basis points (0.15 percentage point), and the new rates will take effect on August 10. The move marks the fourth consecutive reduction in the key lending rates by SBI this financial year. The announcement came hours after the Reserve Bank of India's Monetary Policy Committee (MPC) cut the repo rate by 35 basis points, in its fourth downward revision so far this year. Repo rate is the interest rate at which the RBI lends money to commercial banks.
Here are 10 things to know about SBI's latest announcement:
From August 10, the MCLR will stand reduced to 8.25 per cent for the one-year tenor, as against the existing 8.40 per cent, according to SBI's statement.

With the latest cut in the MCLR, the effective reduction in home loan rates since April 10 is 35 basis points, SBI added.

Earlier in the day, the Monetary Policy Committee slashed the repo rate by 35 basis points or 0.35 percentage point to 5.40 per cent, the lowest in over nine years.

"SBI has effected full transmission of repo rate cuts by RBI and has passed on the benefit of repo rate reduction by 85 basis points during the current financial year to its cash credit/overdraft customers with limits above Rs 1 lakh," SBI said.

Cash credit (CC) is a short-term source of financing which enables customers to withdraw money from a bank account without keeping a credit balance.

An overdraft account is a type of account from which customers can withdraw amount even if there is no fund in the account.

The bank sanctions a specific limit and the account can go in negative up to that limit.

With today's cut, SBI's effective repo linked lending rate (RLLR) for cash credit/overdraft customers will stand revised to 7.65 per cent from September 1.

SBI introduced repo-linked home loan products in July this year. A repo rate-linked home loan means that any changes in the key interest rate by the central bank are passed on directly to the customers.

Last week, SBI released its quarterly earnings. It reported net profit of Rs. 2,312.20 crore in April-June period compared with loss of Rs. 4,875.85 crore in the same quarter last year.