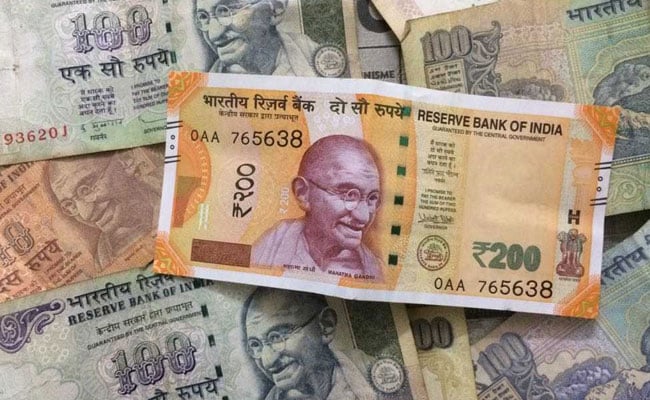 The Indian rupee on Friday pared some of the losses it incurred on Thursday, and rose from its record closing low of 68.79 by rising 18 paise to 68.61 against the US dollar in opening trade. The recovery of Indian rupee today is due to fresh selling of the American currency by banks and exporters. According to forex dealers, selling of dollars by banks and exporters made the greenback weaker against some currencies overseas, which sustained the Indian currency. Higher opening of domestic equity indices also braced up the Indian rupee today, said forex dealers.
Rupee-Dollar Exchange Rate: Here are 5 latest developments:
1. On Thursday, Indian rupee breached the 69-mark and later hit a record closing low of 68.79, showing a fall of 18 paise against the US dollar due to multiple headwinds like weak global cues and concerns related to inflation and fiscal slippage.
2. "A sharp fall in the rupee is a panic reaction in response to oil price rise and caution by the Reserve Bank of India on the NPA (non-performing assets) situation in banks in its recently released financial stability report," said Deepak Jasani, Head of Retail Research at HDFC Securities.
3. According to Rahul Sharma, Senior Research Analyst at Equity99, if 69.5 level is taken out then there might be a sharp depreciation in the rupee in coming days and it may move towards 72-mark in near term.
4. Domestic stock markets opened on a positive note on Friday which was in favour of Indian currency today. The S&P BSE Sensex opened 91 points higher at 35,128.16. NSE's Nifty opened at 10,612.85, nearly 23 points higher. The top gainers among Sensex stocks in opening trade were Adani Ports, ITC and Wipro.
5. Meanwhile, domestic institutional investors (DIIs) bought shares worth a net Rs 442.64 crore, while foreign portfolio investors (FPIs) sold shares worth Rs 951.51 crore on Thursday, as per provisional data. (With inputs from Agencies)