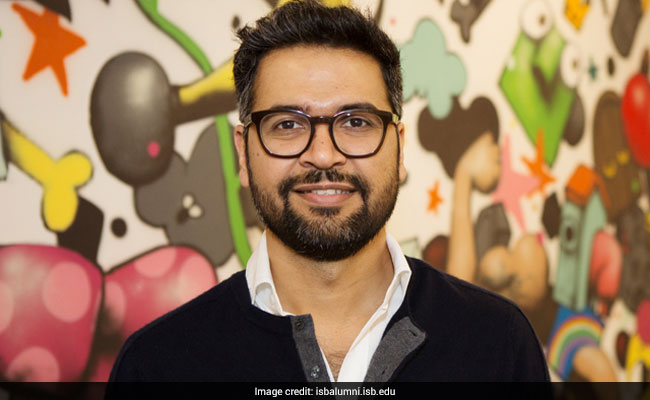 Highlights
Jan Koum stepped down as WhatsApp CEO earlier this week
Neeraj Arora has been with WhatsApp for over six years
He joined WhatsApp from Google in 2011
WhatsApp executive
Neeraj Arora
could be elevated to be the next CEO of WhatsApp, after
Jan Koum
stepped down from the top job at the messaging app company earlier this week. According to a report by
TechCrunch
, WhatsApp business executive Neeraj Arora could be "one possible candidate for the CEO role" at the company. Mr Arora has been with WhatsApp for over six years, according to his profile on LinkedIn. Mr Arora is a mergers-and-acquisitions veteran who joined WhatsApp from Google in 2011, where he largely managed the business side of the mobile-messaging start-up, according to a report by news agency Press Trust of India.
If promoted to the top job at WhatsApp, Mr Arora will be joining the league of Indian-origin CEOs of global tech majors such as Microsoft CEO
Satya Nadella
and Google CEO
Sundar Pichai
.
Neeraj Arora graduated from Indian Institute of Technology, Delhi (
IIT-Delhi
) in 2000, and completed MBA from Indian School of Business (
ISB
) in 2006, according to his LinkedIn profile. In his career so far, he has worked in multiple companies, including Google (from December 2007 to November 2011). During his nearly four-year stint at Google, he was elevated from Corporate Development Manager to Principal, Corporate Development in December 2010, as Mr Arora, currently the "Business Guy" at WhatsApp, describes himself on LinkedIn.
He has also served as a board member for Paytm.
Mr Koum, who announced his exit from WhatApp on April 30, said on social network Facebook: "I'm leaving at a time when people are using WhatsApp in more ways than I could have imagined. The team is stronger than ever and it'll continue to do amazing things. I'm taking some time off to do things I enjoy outside of technology, such as collecting rare air-cooled Porsches, working on my cars and playing ultimate Frisbee..."
To his post, Facebook CEO
Mark Zuckerberg
commented: "Jan: I will miss working so closely with you. I'm grateful for everything you've done to help connect the world, and for everything you've taught me, including about encryption and its ability to take power from centralized systems and put it back in people's hands."
At his alma mater Indian School of Business, Mr Arora in August last year instituted a perpetual merit-cum-need-based scholarship for deserving women candidates for its Post Graduate Programme in Management (PGP). With that ISB registered a 300 per cent growth in its alumni funding in the past three years.