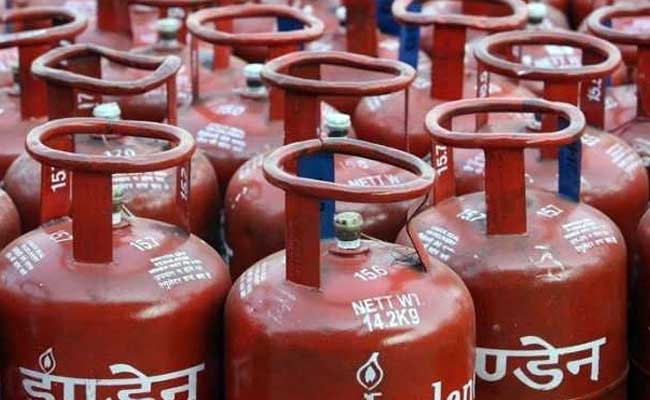 LPG prices were increased in Delhi on Tuesday. Indian Oil said in a statement that the increase in non-subsidised price of LPG will be Rs 35.50 per cylinder in August, compared to the current price. Subsidised LPG - or cooking gas - will cost the consumer Rs 1.76 per cylinder more from Wednesday, said state-run Indian Oil, which supplies LPG or cooking gas under brand Indane. At present, the consumer has to shell out Rs 496.26 for an LPG cylinder of 14.2 kilograms at subsidised rate and Rs 754 per cylinder at non-subsidised price in the national capital.
Here are five things to know about the price of LPG cylinder in Delhi:
1. Indian Oil, the country's largest fuel retailer, attributed the action on LPG prices to "change in international price and foreign exchange fluctuations".
2. During the month of August, LPG in Delhi will be sold at subsidised and non-subsidised rates of Rs 498.02 per cylinder and Rs 789.5 per cylinder respectively, according to Indian Oil. In July, subsidised and non-subsidised LPG prices were raised by Rs 2.71 per cylinder and Rs 55.50 per cylinder respectively.
3. "The actual impact on subsidised domestic LPG customers is only Rs.1.76 per cylinder, which is mainly due to GST on the above," Indian Oil added.
4. The subsidy transfer in customers' bank account has been increased to Rs. 291.48 per cylinder in August 2018 as against Rs. 257.74 per cylinder in July 2018. "Thus the domestic subsidised LPG customer is protected against the increase in prices of LPG," Indian Oil further said.
5. Households in the country are allowed 12 cylinders a year at subsidised rates. Any consumption beyond this limit is charged at non-subsidised rates.
Currently, oil firms revise LPG price every month. The government provides subsidy on sale of LPG cylinders to the consumer. The government transfers the subsidy amount to consumers directly in their bank accounts. This subsidy amount varies from month to month depending on the changes in average international benchmark LPG rate and foreign exchange rate.
Meanwhile, Indian Oil earlier on Tuesday announced a marginal hike in petrol and diesel prices across Delhi, Kolkata, Mumbai and Chennai.
(With agency inputs)