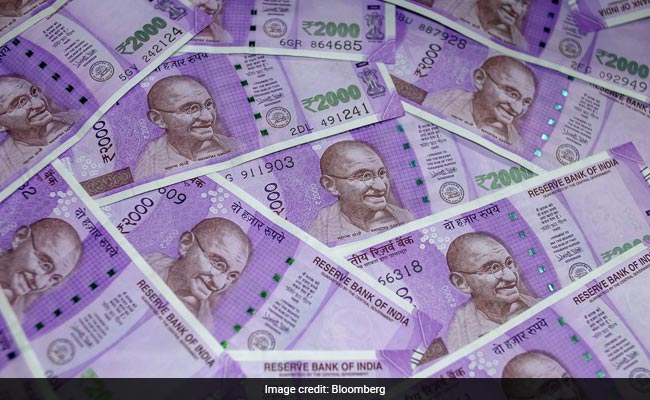 The rupee strengthened by 26 paise to 70.44 against the dollar in opening trade on Wednesday after retail inflation fell to a 19-month low of 2.05 per cent in January, reported Press Trust of India (PTI). The weakness in the dollar against some currencies overseas as investors shifted their focus to riskier assets amid the US-China trade truce hopes, also supported rupee's movement, traders were quoted as saying in the PTI report. On Tuesday, the rupee had gained 48 paise to end at a one-month high of 70.70 against the dollar.
Here are 10 things to know about rupee:
At the forex market, the rupee advanced to touch 70.44 against the dollar - a gain of 26 paise over its previous close.

Consumer inflation numbers and selling of the American currency by exporters boosted rupee's movement on Wednesday, traders said.

Official data on Tuesday showed that consumer inflation stood at a provisional 2.05 per cent in January, its lowest level recorded since June 2017. That marked a sixth consecutive month in which inflation came in within the central bank's medium-term target.

The dollar index suffered against its Asian peers and was marginally lower at 96.68 on Wednesday. It shed about 0.4 per cent in the previous session in its worst one-day loss in two weeks.

10-year bond yields slid amid bets the central bank will cut interest rates after consumer prices rose at a slower-than-anticipated pace.

"Given the current relatively low growth and inflation scenario coupled with high real interest rate situation, we expect the RBI to cut the policy rate by another 25 bps during the next policy meet," said Sujan Hajra, Chief Economist, Anand Rathi Financial Services. The RBI had in a surprise move lowered repo rate - its key interest rate - by 0.25 per cent in its last policy review.

There are sell side flows lined up and that could cap up side in dollar rupee, forex advisory firm IFA Global in a note.

Industrial output growth remained subdued at 2.4 per cent in December 2018 on account of contraction in the mining segment and poor show by the manufacturing sector, separate official data showed on Tuesday.

On a net basis, foreign portfolio investors (FPIs) sold shares worth Rs 466.78 crore, while domestic institutional investors (DIIs) offloaded shares worth Rs 122.64 crore on Tuesday, provisional data showed.

Meanwhile, domestic indices started on a higher note on Wednesday. The Sensex rose as much as 222 points to touch 36,375, and the Nifty climbed to 10,891, up 60 points from the previous close.
(With inpus from agencies)