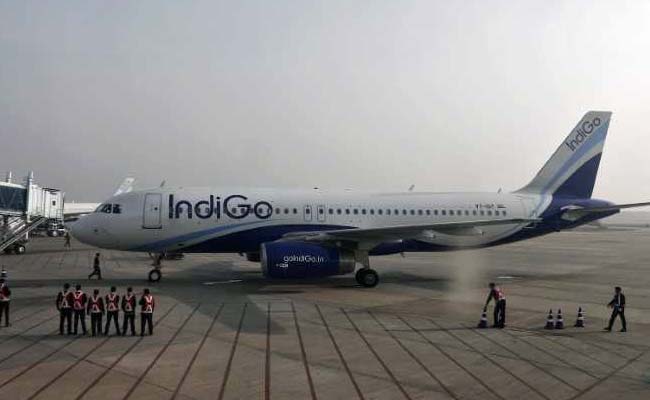 Announcing the addition of Male and Phuket as its latest international destinations, IndiGo said that flight tickets are starting from as low as Rs 5,799. Male will be the thirteenth and Phuket will be the fourteenth destination on the airline's network, a press release issued by IndiGo said. The fare of Rs 5,799 is for one-way only, the release added. The airline will operate daily non-stop flights between Male-Kochi, five weekly services from Mumbai and twice weekly flights from Bengaluru. The carrier will also operate six weekly flights between Delhi and Phuket. Both new services will commence from November 2018.
IndiGo flight tickets for Male and Phuket are available with immediate effect.
The new flights are designed to cater to business and leisure travellers from these cities, said IndiGo. Customers willing to plan their travel can book flight tickets through the airline's official website- goindigo.in, the carrier noted.
The flight from Kochi to Male is available at a starting price of Rs 5,799. The flight from Delhi to Phuket is available at a starting fare of Rs 9,199.
Schedule of IndiGo's new flights:
Flight No.
Frequency
Origin
Departure
Destination
Arrival
Eff Date
Fares (one-way)
Male
6E 1795
Daily
Kochi
06:20
Male
07:35
15-Nov-18
Rs 5799
6E 1796
Daily
Male
16:10
Kochi
18:30
15-Nov-18
Rs 9199
6E 1779
Tue and Thu
Male
08:35
Bengaluru
11:00
19-Nov-18
Rs 7999
6E 1778
Tue and Thu
Bengaluru
13:40
Male
15:10
19-Nov-18
Rs 8199
6E 1785
Daily except Tue and Thu
Male
08:35
Mumbai
12:20
20-Nov-18
Rs 7399
6E 1784
Daily except Tue and Thu
Mumbai
13:20
Male
15:10
20-Nov-18
Rs 8199
Phuket
6E 1763
Daily except Wednesdays
Delhi
01:20
Phuket
06:40
23-Nov-18
Rs 9199
6E 1764
Daily except Wednesdays
Phuket
07:40
Delhi
10:35
23-Nov-18
Rs 10399
IndiGo recently also announced Kuala Lumpur as its twelfth international destination. The airline will operate daily non-stop flights between Kuala Lumpur-Bangalore and Kuala Lumpur-Delhi, effective from November 15. The carrier also introduced Allahabad as its 60th destination. IndiGo will now operate flights between Allahabad and Bangalore from November 15, 2018.
IndiGo currently has a fleet of 189 Airbus A320 and 12 ATR aircraft. The airline offers over 1,200 daily flights and connects 49 domestic destinations and nine international destinations, the press release said.