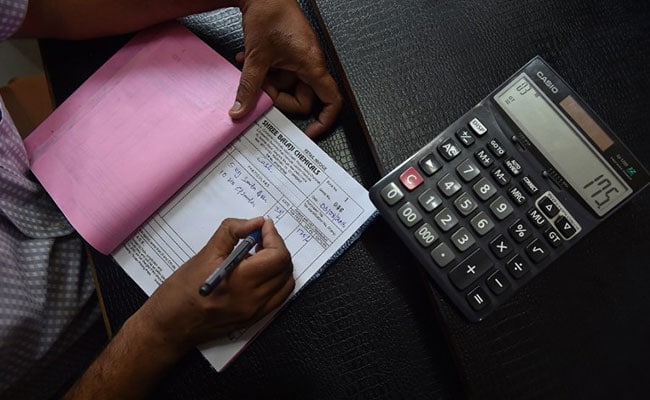 Highlights
GST collection for April pegged at Rs 1.03 lakh
Buoyancy in GST revenue reflects upswing in economy, says government
Average monthly collection at Rs. 89,885 crore in August-March
The government's revenue collection from
GST or goods and services tax
exceeded Rs 1 lakh crore last month, the Ministry of Finance said on microblogging site Twitter today. April marks the first ever month in which
GST collection
came in above Rs 1 lakh crore, since the rollout of the new indirect tax regime in July last year. "The buoyancy in the tax revenue of GST reflects the upswing in the economy and better compliance," the finance ministry further said. The GST collection for April was pegged at Rs 1.03 lakh.
The
total revenue
earned by central and state governments after settlement in the month of April 2018 was at Rs.32,493 crore for CGST (Central GST) and Rs.40,257 crore for the
SGST (State GST),
the finance ministry said.
April was also a month for filing of quarterly return for
composition dealers
. Under the composition scheme, which is meant to lower the burden of compliance for small businesses, assessees have to pay tax at a minimum rate based on their turnover. Out of 19.31 lakh composition dealers, 11.47 lakh filed their quarterly return (GSTR 4) and paid total tax of Rs 579 crore, the finance ministry said.
"The impact of e-Way bill can be seen from the figures of GST revenue collection. It was highly expected that e-Way bill being the strong pillar of GST would raise the revenue after implementation as the chances of evasion would be reduced to significant extent after its rollout. Since the monthly revenue has exceeded Rs.1 lakh crore for the first time since inception of GST," said Vishal Raheja, DGM for GST, at Taxmann.
The e-Way bill, which was rolled out on April 1, is an important mechanism to check tax evasion under GST. Transporters of goods worth over Rs 50,000 have been mandated to generate an e-way bill, which would be required to be presented to a GST inspector, if asked.
"As expected the GST collection crossed Rs 1 lakh crore mark for the first time since GST came in. Though, there would be some impact of year-end push and adjustments, it is clear that compliance is steadily improving," said Pratik Jain, partner and leader of indirect tax at PwC. "All eyes to the upcoming GST council meeting on May 4 wherein the new return mechanism is expected to be announced," he added.
During the year 2017-18, total revenue collections under GST between August 2017 and March 2018 were at Rs. 7.19 lakh crore, the government had earlier said. Including the collection of July 2017, the total GST collections during the 2017-18 stood provisionally at Rs. 7.41 lakh crore.


The average monthly collection was Rs. 89,885 crore during the August-March period, it said.
The revenue gap of each state is coming down over the last eight months, the finance ministry had said, adding the average revenue gap of all the states for the last year is around 17 per cent. The GST collection is shared between the states and the centre.