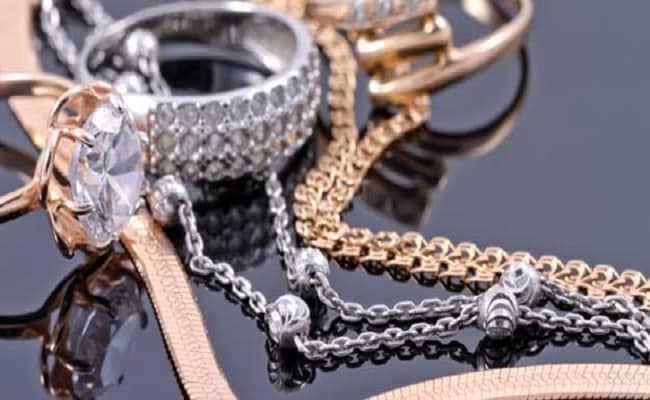 Gold Price In India: Domestic gold and silver futures ended a volatile session on Thursday around 1 per cent lower each, despite mild gains in global precious metals overseas as the dollar strengthened. Multi Commodity Exchange (MCX) gold futures - due for a delivery on October 5 - traded in a more than Rs 800 range, between Rs 51,721 and Rs 52,550, compared to their previous close of Rs 52,622. MCX silver futures (September 4) followed suit, moving between Rs 66,401 and Rs 67,998 compared to their previous close of Rs 67.963. (Also Read: Silver Is Outperforming Gold, Is It The New Gold?)
MCX gold futures ended at Rs 52,152, down Rs 470 - or 0.89 per cent - for the day, and silver futures at Rs 67,300, down Rs 663 - or 0.98 per cent.
In the international market, gold inched up, regaining ground from a more than 3 per cent slide the previous session, after minutes of the Federal Reserve's last policy meeting highlighted the uncertainties surrounding economic recovery from a coronavirus pandemic-induced slump.
Spot gold was last seen trading 0.1 per cent higher at $1,931.76 per ounce.
The minutes showed policymakers were concerned the economy faced a highly uncertain path and more monetary support may be needed.
The dollar index - which gauges the greenback against six other currencies - rose as much as 0.33 per cent on Thursday. A firmer dollar makes bullion more expensive for holders of other currencies. The rupee ended at 75.03, its weakest close against the US currency in more than two weeks.
(Also Read: Gold's "Dream Run" May Continue, Say Analysts)
Gold has been one of the most consistent gainers through the six months of coronavirus pandemic-led turmoil in financial markets, benefiting from a flood of capital into the world economy and investors seeking a relatively safe location to put their money in.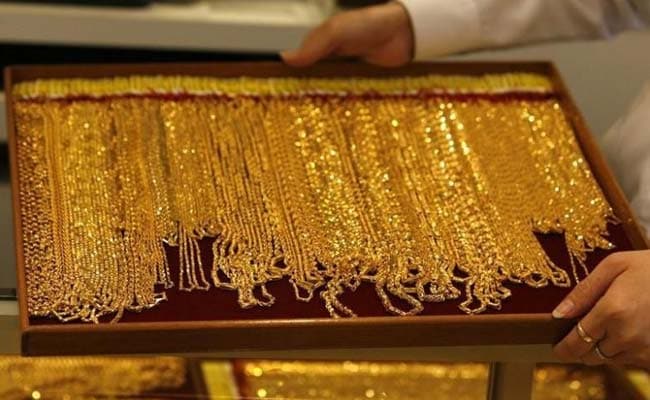 (Gold futures had risen to an all-time high of Rs 56,191 on August 7)
The price of gold and silver jewellery settled at Rs 52,319 per 10 grams and Rs 66,153 per kilogram respectively, excluding GST, according to Mumbai-based India Bullion and Jewellers Association (IBJA).
#Gold and #Silver Closing #Rates for 20/08/2020#IBJApic.twitter.com/G9FAiiuKxs

— IBJA (@IBJA1919) August 20, 2020
What Analysts Say
"Gold rallied sharply in last few sessions, however the rally petered out after failing to sustain above the key $2,000/oz level," said Ravindra Rao, VP-head commodity research, Kotak Securities.
"Federal Open Market Committee minutes noted that the central bank is downbeat on growth outlook giving COVID-19 uncertainty and sees need for additional fiscal stimulus to support the economy however no new policy action was discussed."