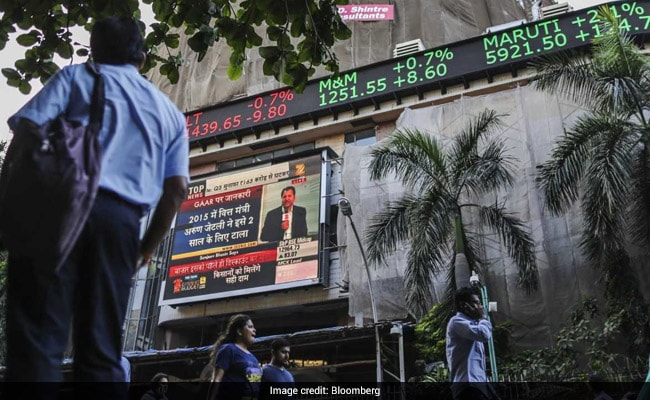 Diwali is possibly the most auspicious time for making money. Even as the economy is catching up on to the festive fervour - in terms of softening inflation and robust growth - liquidity concerns have dampened sentiments, leading to high volatility on Dalal Street. The S&P BSE Sensex which hit an all-time high of 38,989.65 on August 29 is now trading around the 34,000-level.The Nifty, which hit a fresh record at 11,760.20 on August 28 has now fallen to 10,450 levels. So is it a good time to invest in equities?
Some experts believe that the ongoing market correction is a great opportunity for investors sitting on side-lines or those looking to add exposure. "Since the last four years markets have seen a steady rally across sectors and it is only recently that we have seen some decline", said Aditya Maru, Director and Founder, Augain Wealth Management.
Other analysts, however, believe that the market situation, ahead of state and central elections, is not favourable. "With five state elections during November-December 2018 and the general election in May 2019, we may not see much foreign capital inflow for the next seven months," said Vijay Kuppa, Co- Founder, Orowealth. Markets will continue to trade in a range till then.
Amid rising volatility, investing solely in equities may not be the best bet, says Vivek Mavani, Equity Advisor, Meri Punji IMF Pvt Ltd. "With uncertainty developing around elections, there is a higher possibility of increased volatility. It is not advisable to allocate 100 per cent of capital to equities", he added. He too forecast that the Sensex will trade in a range and the Nifty will hover between 10,000 on the lower end and 10,700 on the higher end."
Instead of taking short-term views, experts advise investors to take into account the broader picture.
"As a fund, we invest for long term and do not really focus on pricing arbitrages brought about by event-linked volatilities. It is difficult to predict the market movement with current the economic background. It is better to refrain from trading from a short-term perspective", said Mohit Ralhan, Managing Partner and Chief Investment Officer, TIW Private Equity.
Where can you invest?
From a long-term perspective, there are good companies available at significant discount to normal value. Currently, selection of correct sectoral themes is more important, suggest analysts. Instead of going for individual stocks, which would be a risky bet, go for a basket of stocks with a sectoral theme, they say.
"We are bullish on consumption, manufacturing, infrastructure and auto. Rural economy has consistently displayed strong growth, which should boost consumption and auto stocks. With the ease of doing business, manufacturing activity is showing signs of improvement," said Mr Kuppa.
"Infrastructure has always played a crucial role to boost the overall GDP (Gross Domestic Product) and over the last several years, a lot of thrust has been on infrastructure to support the overall growth of the economy", he added.
Also with the depreciating rupee, IT, pharma and any export-related sector is likely to find favor with investors. One should keep an eye on the ongoing quarterly results.
"Companies that continue to deliver good earnings growth and give out a positive outlook for future will do well. Companies that disappoint on earnings expectations are likely to see growth slowdown. NBFC's (Non-Banking Financial Companies) and companies that have balance sheet and management/governance issues, should certainly be avoided," said Mr Mavani.
Individual stocks to bet on:
Amarjeet Maurya, Senior Equity Research Analysts, Angel Broking, placed his bets on HDFC Bank, Mahindra & Mahindra, RBL, Bata India, Aurobindo Pharma, Safari Industries, and GMM Pfaulder.
HDFC Bank is on track to propel its growth by way of capital infusion, lower cost of funds, credit cost and well-performing subsidiaries, he said. Factors like normal monsoon in rural areas for the third consecutive year will boost M&M's sales; RBL has grown its loan book at healthy CAGR (Compound annual growth rate) of 56 per cent over FY2010-18; Aurobindo Pharma is investing to enhance its foray into complex generic and biosimilars; GMM Pfaulder is seeing strong order inflow from the user industries; and Safari Industries has grown its revenue by six times in the last seven years, Mr Maurya added.
So Dalal Steet has enough of options. Ahead of Diwali, you should definitely go for stock shopping!