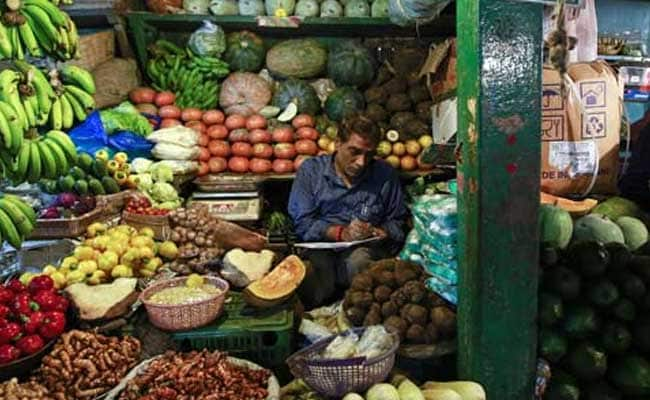 Highlights
Surging prices of petrol, diesel led to high inflation
Weakness in rupee against the US dollar also pushed prices
Thursday's CPI data cements expectations of hike in interest rates by RBI
Retail inflation accelerated to a five-month high of 5 per cent in June, from 4.87 per cent in the previous month, official data showed on Thursday. Economists in a poll by news agency Reuters had expected retail inflation - also known as consumer inflation - at an annual 5.30 per cent. Surging fuel prices - triggered by a surge in crude oil prices during the period - and weakness in the rupee against the US dollar led to the increase in inflation. Inflation remains above Reserve Bank of India's medium-term target of 4 per cent target for an eighth month in a row.
Thursday's CPI data cements expectations of a hike in key interest rates by the central bank as early as August. The RBI had last month announced a hike in repo rate - the rate at which it lends to commercial banks - by 25 basis points, or 0.25 per cent, marking the first increase in hike in more than four years.
"This is a hugely positive CPI print as it comes much lower than consensus and our own CPI projection. A clear positive was on the food price momentum that remained muted basis seasonalities," news agency Reuters cited Shubhada Rao, chief economist, Yes Bank, as saying.
"Although core remains elevated that may keep the RBI on guard, we have not yet removed the 'risk' of one more rate hike. However, given the June CPI print, the urgency for tightening may get diluted," Ms Rao added.
Food inflation eased to 3.18 per cent during the month, from 3.37 per cent in May.
"A muted trend in perishables such as vegetables and fruit contributed to an unexpected dip in food inflation... In line with seasonal trends, prices of various vegetables have undergone an uptick so far in July 2018, which would keep food inflation sticky in the near term," said Aditi Nayar, principal economist at credit ratings agency Icra.
"The outcome of the monsoons will be vital for supporting timely sowing and eventual yields, as well as keeping prices of non-MSP items under check," she added.
In the "fuel and light" segment, consumer inflation quickened to 7.14 per cent last month, as against 6.84 per cent in the previous month.
Brent crude prices - a benchmark for international oil prices - rose more than $1 on Thursday. Crude oil prices - which had touched 2014 highs around $80 a barrel in May - are up nearly 20 per cent so far this year.
Data released separately showed that factory activity growth, determined by Index of Industrial Production, slipped to 3.2 per cent in May, from 4.9 per cent in the previous month. A Reuters poll had forecast industrial output to increase at 5.2 per cent from a year earlier.
Growth in the manufacturing sector declined to 2.8 per cent, compared with 4 per cent in the previous month, data from the Ministry of Statistics showed.
The rupee closed at 68.57 against the US dollar ahead of release of macroeconomic data. The rupee, which had hit a record low against the greenback last month, is down more than 7 per cent so far this year. Weakness in the rupee makes imports costlier since India meets more than 80 per cent of its energy requirements through imports.
(With agency inputs)