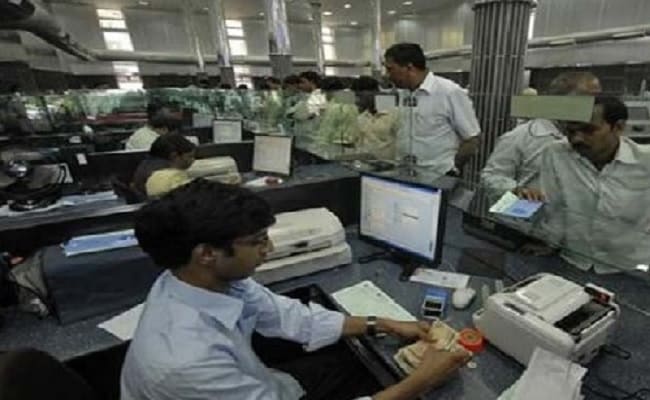 Bank employee unions have announced a
two-day pan-India strike
at the end of this month. Employees and officers of many state-run as well as private sector banks have called for a strike on May 30 and May 31. Bank unions are protesting against a nominal 2 per cent wage hike offered by the Indian Banks' Association (IBA), whose members include public as well as private sector banks, foreign banks having offices in India and co-operative banks, among others. Wage negotiation talks between banks and the employees have taken place several times in past few months.
Here are 10 things to know about the two-day all-India bank strike on May 30 and 31:
1. Bank employees have organised demonstrations on May 29 in all centres, according to UFBU.
2. "It is only because of provisions towards
NPA (non-performing assets)
that banks have booked losses, and for this, bank employees are not responsible," United Forum of Bank Unions' convener Devidas Tuljapurkar said. UFBU is an umbrella body of bank unions including All India Bank Officers' Confederation (AIBOC), National Confederation of Bank Employees (NCBE), All India Bank Officers Association (AIBOA) and Bank Employees Federation of India (BEFI).
3. Earlier this month, the
IBA offered an increase of 2 per cent
over the total wage bill of the banks as on March 31, 2017, which was rejected by the unions. It also maintained that the negotiations on officers' demands would be restricted up to Scale III officers only.
4. While acknowledging hefty provisions for non-performing assets (NPAs) - also known as bad loans - by banks, employee unions have stressed that the reduction in net profits is "not due to any reasons attributable to the employees and officers of the banks".
5. "Can IBA say that ordinary employees and officers of the Banks are responsible for these huge bad loans in the Banks? Can the employees and officers be victimised with lesser wage revision because of this huge NPA?" reads a letter by the UFBU to the IBA, dated May 10.
6. Demanding an early wage revision settlement, the bank unions seek adequate increase in salary and inclusion of all officers up to Scale VII in wage revision settlement, among other demands.
7. Mr Tuljapurkar also said in the last two-three years, bank employees have worked tirelessly for implementation of government initiatives such as financial inclusion scheme Jan Dhan, demonetisation, microfinance lending scheme Mudra and pension scheme Atal Pension Yojana, among others. These have resulted into a "huge increase" in the workloads, he added.
8. In the last wage settlement, which was for the period from November 1, 2012 to October 31, 2017, the IBA had given a wage hike of 15 per cent.
9. UFBU had in March this year requested the Ministry of Finance to interfere in the wage revision matter. "It is unfortunate that when the Government wants and expects bank employees and officers to extend all co-operations to implement all the Schemes of the Government through the Banks, when it comes to the legitimate demands for a reasonable and fair increase in wages, the Government is not paying serious attention," it had written to IBA on May 10.
10. The 21 state lenders hold two-thirds of India's banking assets, and accounted for the bulk of the record $150 billion of soured loans in the banking sector last year. Thirteen state banks have reported combined losses of $8.6 billion for the year to March - including $6.5 billion in the last quarter - and their non-performing loans have surged nearly a fifth from end-December levels. Two state banks have reported modest profits and six are still to report. While many of the banks, including top lender State Bank of India, have said the worst is probably over, they still see one or two more quarters of pain.
(With agency inputs)