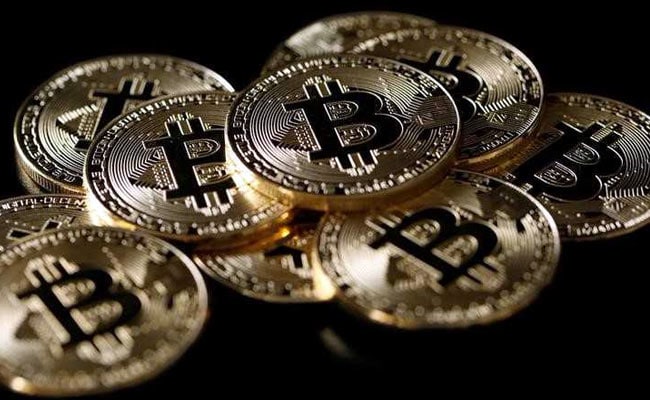 Highlights
RBI virtually banned virtual currencies (VCs) in an April 6 circular
RBI circular instructs banks to snap ties with entities dealing in VCs
Some crypto exchanges have moved the base abroad to evade the ban
When the Reserve Bank of India's (RBI) three-month deadline given to banks for severing their ties with digital currencies looms closer, some cryptocurrency exchanges have packed their bags to shift the base abroad, so as to evade the regulatory crackdown. It is worth mentioning that the RBI, on April 6, banned the commercial banks from having business relations with the entities that deal in virtual currencies. They were instructed to end the relations (if any) within three months that will lapse on July 5. Read the
RBI order here
. The order was touted as the
end of virtual currencies
in India.
International Digital Asset Platform (IDAP) is one such exchange started by India-based founders but has set up the company in Estonia (Europe) to run the crypto exchange legitimately.
"Businesses need their freedom to operate with efficiency, so shifting out is what exchanges will, sooner than later, do. Moreover, the people involved in cryptos have invested their time, effort and resources over many years to create their ventures or gain cryptocurrencies which they won't give up easily," said Awanish Rajan, CEO of IDAP, a cryptocurrency exchange.
IDAP is not an aberration. Another crypto exchange BuyUCoin, for instance, is in the process of shifting its
blockchain
business to Singapore by August and releasing a crypto token in run upto the expiry of deadline of RBI's ban, and in wake of finance ministry's relentless diktats against the digital coins. "We were running the exchange for the past two years but lately, we have decided to move abroad so as to survive," said Shivan Thakral, co-founder and CEO of BuyUCoin.
Experts call this phenomenon (of exchanges shifting base to abroad) quite natural in wake of "stifling" regulations by the regulators.
"Though there is nothing to panic as of now. However, the exchanges have found a reason to leave the country, at least for the time being," said Niranjan Patil, cryptocurrency expert, and chief hedging strategist (currencies), FXWirePro, a Bengaluru-based company.
Mr Patil further added that bitcoins and other cryptocurrencies are not finished in India as some tend to believe, because the central bank had stated in April first week that the government is working on its own crypto coin. "Time and again, the finance ministry has said that it seeks crackdown against the cryptocurrency-led ponzi schemes, but not against the blockchain technology per se."
RBI's April 6 circular was
challenged in the Delhi High Court
, which initially refused to grant an injunction. However, the matter is now
before the apex court
that will next hear it on July 20.
Even prior to the April 6 circular, the Reserve Bank of India (RBI), on several occasions, cautioned the cryptocurrency users, traders and holders of digital currencies. The first
RBI warning
was sent in December 2013, the second in
February 2017
while the last one in
December 2017
.
However, instead of issuing warnings after warnings, the experts suggest that the government should frame a set of regulations so as to clear the air over
uncertainty of the future of blockchain
and cryptocurrency trading.
"The more pragmatic approach would be regulating the cryptocurrencies. Having proper laws and tax rules will add the crypto economy to India's mainstream economy and boost it further. ICOs are a boon for startups, having a conducive environment for them and blockchain will have positive effects on job creation, innovation and GDP," added Mr Rajan.
While shifting the base abroad, the exchanges don't happen to breach any domestic laws. "We consulted top corporate law firms and have followed all standard procedures and guidelines. Any new laws set forth by the Indian government in the future we will comply with. Moreover, we don't provide the Indian rupee-denominated crypto trading, so there is no violation," added Mr Rajan from IDAP, (idap.io), a cryptocurrecy exchange that is set to offer an array of derivatives products for crypto assets, and is currently offering free trading to its ICO contributors. IDAP plans to start token pre-sale from June 25.