The UIDAI or Unique Identification Authority of India, which manages the Aadhaar biometric ID programme, provides a range of services online through its website. It enables users to order a reprint of their Aadhaar card through a paid service, wherein a printed copy of the Aadhaar identity card is sent to the user's registered address. Another facility allows users to check the status of their request for a reprint. Aadhaar-registered users can use this facility through the UIDAI website, uidai.gov.in, or mobile app mAadhaar. Through this service, a user gets information on the current status of the request. (Also Read: How To Order Aadhaar Card Reprint)
You can check the status of your #OrderAadhaarReprint request from: https://t.co/dRVW9ivWkQ or your #mAadhaarApp . Use the 28-digit SRN (Service Request Number) which you received when you placed the request along with your Aadhaar number to check the status. pic.twitter.com/EBFoHnWYNI

— Aadhaar (@UIDAI) July 14, 2020
(Also Read: You Can Download A Digital Copy Of Your Aadhaar Card, Here's How)
How To Check Status Of Aadhaar Reprint
Here's a step-by-step guide to know the status of an Aadhaar reprint request:
Go to the UIDAI website (uidai.gov.in), and select the "check Aadhaar reprint status" option under the "My Aadhaar" section. Here is the direct link.
(The user is required to enter the 12-digit Aadhaar number and the 28-digit service request number)
Select the "check status" option to proceed.
The UIDAI facility displays the status on the next page.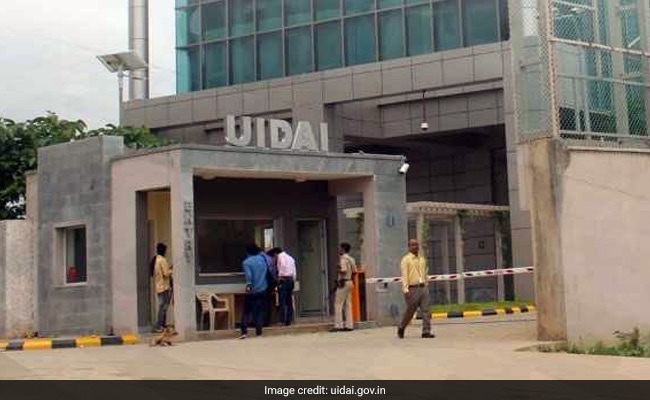 (The UIDAI manges the Aadhaar biometric ID programme)
Placed #OrderAadhaarReprint request but did not get the SRN? Don't panic. Message us the following details and we can help:
- Transaction ID
- Mobile Number used to place order
- From where did you place the order - UIDAI website or mAadhaar App? pic.twitter.com/iatUFdeqeV

— Aadhaar (@UIDAI) July 16, 2020
A similar process can be followed on mobile app mAadhaar to know the status of an Aadhaar reprint request. (Also Read: Government's Aadhaar-Based Instant PAN Facility)