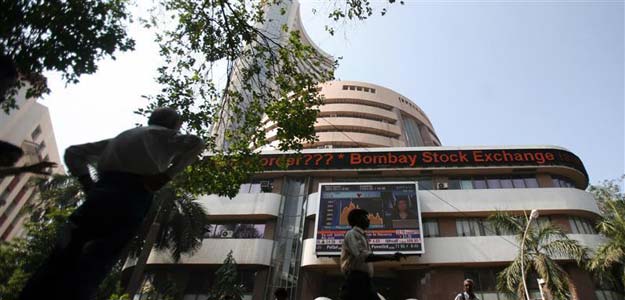 Mumbai:
The week ahead should see the stock market rebound as Finance Minister P Chidambaram has clarified on certain amendments in the Double Taxation Avoidance Agreement (DTAA) with Mauritius. Ambiguity on the same had sent the markets reeling under selling pressure on Budget day.

Also, the finance minister's clarification on excess market borrowing, which was meant for buying back bonds, will help pullback yields on the 10-year note, which hit a two-month high at 7.91 per cent.

The week gone by saw the National Stock Exchange's 50-stock Nifty close lower by 2.23 per cent, while the Bombay Stock Exchange's 30-stock Sensex lost 2.06 per cent, largely owing to weak global cues and confusion on Budget.

Technically, the Nifty has closed in the negative territory for five straight weeks and is now at its November lows, with support at 5,630 and resistance at 5,840.

The week also saw the rupee close at its weakest level in almost three months.

Bond yields also spiked to their highest levels in three months as the finance minister indicated higher-than-expected market borrowings. All this transpired to keep investor sentiment low.


Globally, the markets were volatile. The Dow Jones Industrial Average came within 50 points of an all-time high and ended the week 100 points shy of that landmark. The bright spot was weakness in the prices of oil and gold. These two commodities have been hitting new lows since some time now.
The weakness and sudden selloffs in midcap stocks on margin calls is likely to dampen sentiment. However, valuations are now at their cheapest in the last one year, which is a big positive for the markets.
Tracking 'A' group stocks, the top three gainers of the week were Idea Cellular, which was up by 7.12 per cent, Sun TV and Titan Industries, up by 6.40 per cent each. The top three losers of the week were Core Education, down by 77.97 per cent; MMTC, down 26.37 per cent; and AstraZeneca Pharma, down by 19.14 per cent.
Lower-than-expected fiscal deficit figure, coupled with the not-so-worrying inflation number and the fact that money is exiting oil and gold, indicates that macro-economic conditions are improving and it is the right time to enter equities.
Disclaimer: Sanjeev Bhasin is an independent market analyst. The opinions expressed here are the personal opinions of the author. NDTV is not responsible for the accuracy, completeness, suitability or validity of any information given here. All information is provided on an as-is basis. The information, facts or opinions appearing on the blog do not reflect the views of NDTV and NDTV does not assume any responsibility or liability for the same.