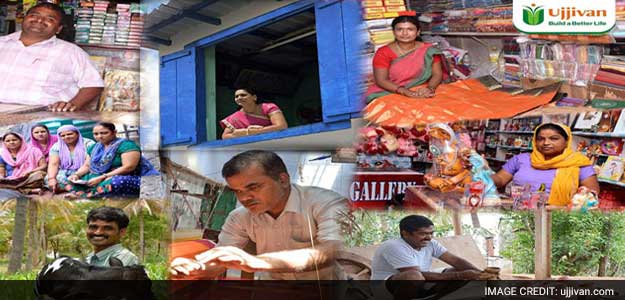 Mumbai:
Microfinance company Ujjivan Financial Services reported a 102.51 per cent jump in net profit at Rs 71.37 crore for the June quarter, driven by growing business and reduction in cost of finance.
The company had reported a net profit of Rs 35.24 crore in the corresponding quarter a year ago.
Total income rose by 50.46 per cent at Rs 329.32 crore from Rs 218.87 crore a year ago, while cost to income ratio came down to 45.60 per cent from 54.27 per cent earlier.
Operating expense ratio decreased to 7.22 per cent from 7.98 per cent a year ago.
When contacted, Ujjivan's Chief Financial Officer Sudha Suresh said the company's productivity has increased.
"The growth in net profit is predominantly on account of the fact that our business has gained momentum and our productivity has increased, which was coupled by reduction in cost of finance post raising of capital through IPO.
"Reduction in cost of finance of the company was due to the capital infusion of Rs 358 crore which had been mopped up by the company through the IPO in May. Moreover, the company raised Rs 524 crore through offer for sale post IPO," she added.
The company's MSME and housing finance segments comprise a significant part of its loanbook.
"We are looking forward to focus on MSME and housing finance segments. Both the segments put together comprise 13.4 per cent at present of our total loanbook, from 11.6 per cent a year ago," she said.
Net NPA stood at 0.04 per cent, from 0.03 per cent a year ago.
"We would like to maintain our net NPA at this level in future too," she said, adding, "Securitisation portfolio of our managed assets has gone up by 196 per cent to Rs 293 crore in the reporting period from Rs 22.61 crore a year ago and this exercise will continue for the next two quarters."
Net loan book of the company grew by 59.2 per cent at Rs 5,557.48 crore, whereas disbursement increased by 55.42 per cent at Rs 1,878.7 crore.
Around 2.28 lakh new borrowers were added during the reporting period. The firm's total borrowers stand at 32.79 lakh.
Net interest income grew by 76.93 per cent at Rs 172.05 crore. NIM of the company currently stands at 12.96 per cent.
The company is looking at starting its small bank operations from the first quarter of the next calendar year, she said.