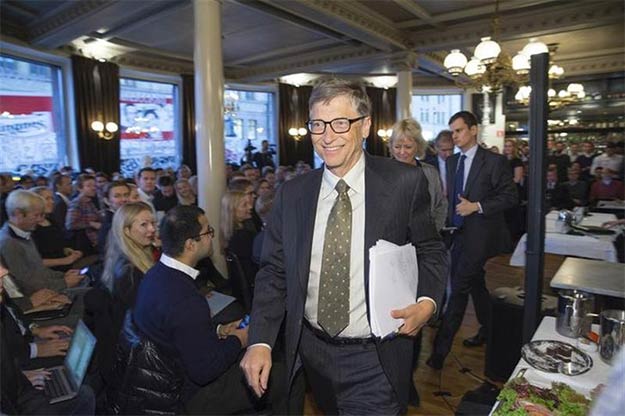 New York:
Microsoft chairman Bill Gates and his wife Melinda have topped Forbes' list of America's top 50 philanthropists who have given away the most money in 2012. The billionaire couple donated about $2 billion towards charitable causes last year.
Forbes magazine has compiled the list taking into account the total amount of money actually given and not just pledged by the philanthropists.
The Gates gave a total of $1.9 billion in 2012, which is 2.6 per cent of their wealth, bringing their total lifetime donations to $28 billion. The Microsoft founder is helping eliminate polio and combat malaria, including in India, through the Bill & Melinda Gates Foundation.
Some of his big recipients include the World Health Organization, the Medicines for Malaria Venture and the United Negro College Fund, the magazine noted.
Of the top Philanthropic 50, 40 are also on the Forbes Billionaires list, led by Bill and Melinda Gates and Warren Buffett who are also founders of the Giving Pledge. Each of them have put almost $2 billion towards philanthropic work in 2012 - the year's only ten-digit givers - with Mr Gates edging Mr Buffett by a mere $35 million.
Berkshire Hathaway chief executive Mr Buffett is second on the list of the top 50 Philanthropists, giving away a total of $1.87 billion - 3.2 per cent of his wealth - last year.
Business tycoon George Soros is on the third position with total donations of $763 million. In 2012, Mr Soros gave $285 million to governance and accountability programmes and nearly $250 million to human rights initiatives.
Facebook founder Mark Zuckerberg is on the fourth spot with a total contribution of $519 million in 2012, nearly 2.2 per cent of his wealth.
Mr Zuckerberg donated nearly half a billion dollars in Facebook stock to the Silicon Valley Community Foundation in 2012. He also gave $20 million of the $100 million pledge he made to Newark schools in 2010.
In order to separate words and actual deeds, Forbes worked with the Philanthropic Research Institute to rank which Americans gave the most in the last calendar year - not money pledged - but actual cash deployed in the field.
"Givers now want to see an impact while they're still alive," PRI founder R J Shook said.
Mr Buffett has committed that his entire Berkshire Hathaway holding, upwards of $58 billion, will be donated before or at the event of his death, with a further mandate that it will be put to use within ten years of the latter.