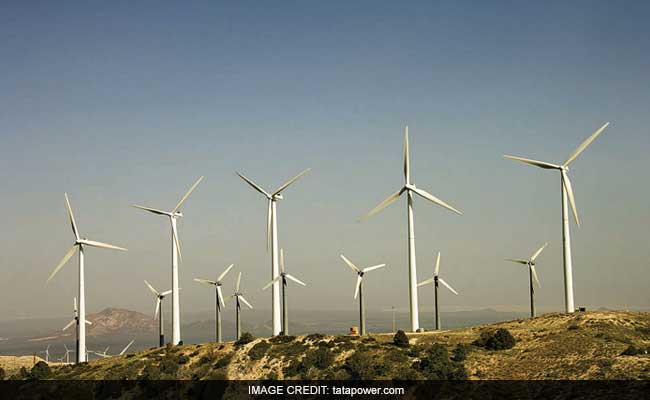 New Delhi
: Tata Power Renewable Energy Ltd (TPREL), an arm of Tata Power, has completed 100 per cent share purchase in Welspun Renewable Energy Pvt Ltd (WREPL) and its subsidiaries.
Earlier in June this year, Tata Power had announced that TPREL will acquire WREPL through a share purchase agreement (SPA) at an enterprise value of Rs 9,249 crore subject to closing adjustments.
"TPREL, a 100 per cent subsidiary of Tata Power, has completed acquisition of 100 per cent shareholding in WREPL and its subsidiaries," Tata Power said in a press release.
According to statement, this represents the largest transaction in the renewables space in India.
WREPL has one of the largest operating solar portfolios in India spread across ten states. It has about 1,141 MW of Renewable Power Projects comprising about 990 MW solar power projects and about 150 MW of wind power projects, it said.
Out of 1,141 MW renewable portfolio, over 1,000 MW of capacity is operational and balance capacity is under advanced stages of implementation, it added.
Tata Power said that Chetan Tolia has been appointed CEO and executive director of WREPL. Tolia was chief human resources officer of Tata Power prior to this appointment.
TPREL currently operates 312 MW of renewable power capacity and 500 MW of renewable assets are being carved out of Tata Power into TPREL through a court process. In addition, about 400 MW of solar and wind power projects are under implementation.
TPREL, with all these assets, will have renewable assets portfolio of about 2,300 MW, making it the largest renewable power company in India, it said.
Commenting on this, Tata Power CEO and managing director Anil Sardana said, "This acquisition will enable the company to deliver significant value for all stakeholders. The acquisition is also a significant step towards attaining the company's objective of having non-fossil fuel based capacity up to 30-40 per cent of its total generating capacity."
JM Financial Institutional Securities Limited acted as exclusive Transaction Advisor to TPREL in relation to this transaction. KPMG India Private Limited was the accounting and tax advisor. AZB & Partners acted as the legal advisor for this transaction.
TPREL is Tata Power's primary investment vehicle for clean and renewable energy-based power generation capacity.
TPREL's present operating capacity is 294 MW, comprising 240 MW wind and 54 MW solar, located in the states of Maharashtra, Gujarat, Madhya Pradesh and Rajasthan.
The company is also in the process of implementing nearly 400 MW of renewable power projects at various locations.
In order to aggregate its clean and renewable energy portfolio, Tata Power has initiated the process of carving out its 500MW clean energy assets from its books into TPREL.
TPREL is seeking to grow its renewable portfolio in India and in select international markets through organic and inorganic opportunities.