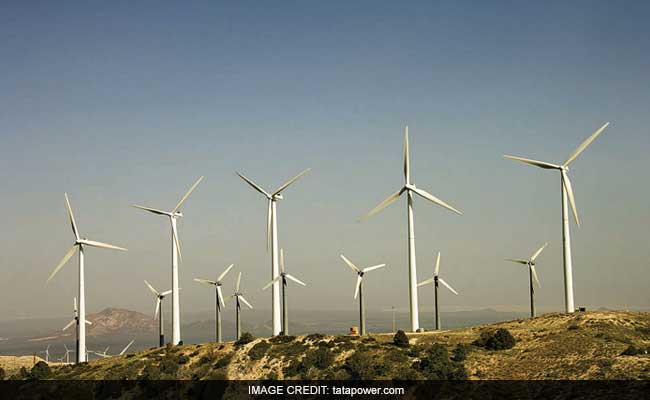 Singapore:
Tata Power Company Ltd plans to expand capacity by acquiring some of India's numerous underutilised plants instead of investing in expensive new facilities, the utility's chief executive said.
Tata in June bought 25 per cent of Singapore-based Resurgent Power Ventures Ptd Ltd which is tasked with seeking such assets in India, Anil Sardana told Reuters.
"There's no plan right now ... on any greenfield projects," Mr Sardana said. "We will look at acquiring stranded assets and turning them around because that's an expertise we have."
Power plant building picked up in India around 2007 with the country suffering a series of blackouts while demand for electrification increased among rural communities.
But electricity distributors were struggling to stay afloat and so were unable to sign power-purchase agreements, leaving several mainly coal-fired plants dormant or operating at very low capacity.
A government-led debt restructuring programme is helping revive distributors, but nothing substantial has changed for underutilised plants. It is these plants that Tata wants to buy.
Domestic acquisitions are part of Tata's plan to nearly double its global power capacity to 20,000 megawatts by 2025. Of that, 30 per cent to 40 per cent will come from unconventional sources including hydropower rather than coal, Mr Sardana said.
But distributors are still a weak link in India's power sector as they struggle to profit, Sardana said. Their plight is exacerbated by the high price they pay for solar power - about 9 U.S. cents per kilowatt hour compared with 4 to 5 U.S. cents for conventional energy, he said.
"They are doing that on the assumption that over a period of time they'll be able to recover that from consumers," he said.
Tata has solar and wind power capacity of 1200MW each, he said.
Sardana also said Tata was studying the design ships, with a view to transporting compressed natural gas from the Middle East to India for power generation or to distribute directly to end users.
Elsewhere, Tata expects to complete the first phase of a $420 million 180MW hydropower joint-venture in Georgia in the first quarter of 2017, Sardana said. It plans another 115MW project downstream of the same river, he said.
© Thomson Reuters 2016
(This story has not been edited by NDTV staff and is auto-generated from a syndicated feed.)