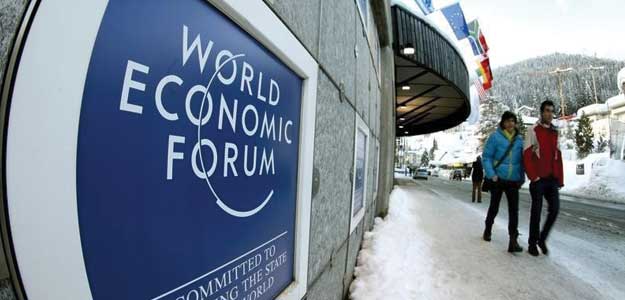 Davos: In a major departure from their earlier practice of luring wealthy clients in the name of 'safe havens', Swiss bankers are now pitching 'superior banking' services to their prospective clients - although Indian corporate leaders do not appear much impressed.

Nonetheless, a large number of Indians present here at Davos have scheduled meeting with bankers and top executives of various small and large Swiss banks, even as many of them say these meetings would be about corporate banking related requirements rather than for 'wealth management' services.

The annual WEF meeting in this Swiss ski resort town has always been a perfect place for the bankers from Switzerland-based financial institutions to sign up new clients or get new business from existing customers, including those from India.

However, a global crackdown against secrecy practices of Swiss banks, as also continuing attempts by Indian authorities to bring to task those suspected to have stashed black money in Switzerland-based banks, appear to be bearing fruit - at least with regard to the dealings related to Indians' funds finding their way to banks in this Alpine country.

A number of corporate leaders and some Swiss bankers said here that the discussions between them are not focussed on providing 'safe haven' to funds, but rather the clients are being promised better banking services than anywhere else in the world.

The change in approach, however, is not being received well by the Indians looking to do business with Swiss banks, as 'better services' can be availed in various other parts of the world and the main attraction for Switzerland had always remained the 'safe haven' tag.


On condition of anonymity, some attendees of the WEF summit said that the bankers are also pitching for arranging 'business deals' to mask the flow of black money, but such banks are very few as of now.
Some other banks have tried innovative ideas to lure rich clients from India and other countries by providing services like 'cash courier' as well as by offering large metal vaults to store currency notes, gold, artworks and other valuables.
Also on the platter was advice to put money in virtual currencies, especially in the wake of Bitcoin ATMs becoming operational in Zurich.
As per the latest data available with the Swiss National Bank, the central bank of the European nation, total funds held by Indians in Swiss banks declined to a record low of about Rs 9,000 crore (1.42 billion Swiss francs) at the end of 2012, but rose again to over Rs 14,000 crore in 2013. The data for 2014 is yet to be published.
Overall funds held in Swiss banks by entities from across the world, however, continue to decline amid fading secrecy benefits. Last year, India and Switzerland reached a major agreement wherein the Alpine nation has agreed to cooperate in a big way in the Indian government's fight against black money.