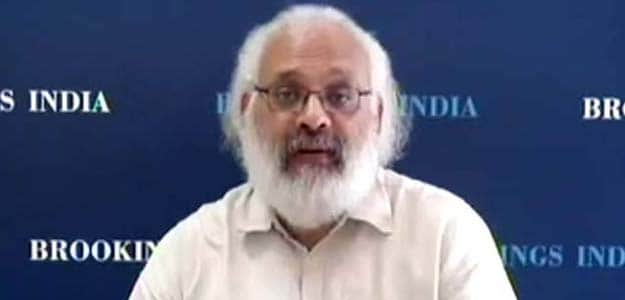 New Delhi: Former RBI Deputy Governor Subir Gokarn was today appointed as an Executive Director on the board of the International Monetary Fund (IMF).

Gokaran will represent India, Bangladesh, Sri Lanka and Bhutan on the Washington-based IMF's Executive Board, which is responsible for conducting the day-to-day business of the multilateral institution.

The name of 56-year-old economist was cleared by Appointments Committee of Cabinet headed by Prime Minister Narendra Modi, as per an order issued by the Department of Personnel and Training.

On the IMF Executive Board, Gokarn will replace Rakesh Mohan, whose three year tenure ends this month. The order did not mention the tenure for Gokarn. Mohan has also been a Deputy Governor at RBI. The current RBI Governor Raghuram Rajan has incidentally been Chief Economist at IMF.

The Board is composed of 24 Directors, who are appointed or elected by member countries or by groups of countries, and the Managing Director, who serves as its Chairman. The Board meets several times each week and carries out its work largely on the basis of papers prepared by IMF management and staff.


The grouping of India, Bangladesh, Sri Lanka and Bhutan would be represented by Gokarn with a total casting vote of 2.8 per cent. This includes more than 2.3 per cent for India.
The US, Japan, Germany, France and UK are among the major countries with individual representatives, while the highest vote is for the US at 16.74 per cent. Other countries with individual representatives on the Board include China, Russia and Saudi Arabia.
Rated as one of the finest economists, Gokarn has in past served as Deputy Governor of the Reserve Bank of India, Chief Economist of global rating agency Standard and Poor's (S&P) and head of CRISIL's Research and Information business and also a nominee Board Member of the State Bank Of India.
He was appointed Deputy Governor of RBI in 2009 for a term of three years and had a distinction of being the youngest Deputy Governors of the central bank at that time.