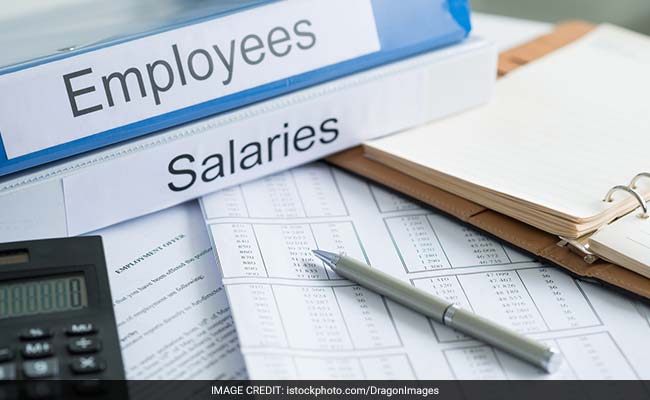 There has always been a curiosity about the salary scale of people working at Indian startups and tech giants. Amidst the recent debate over moonlighting in the tech industry, the focus has shifted to the techies working for these companies and their salaries.
Now, a Twitter thread shared on the platform has attempted to shed some light on the pay scale of software engineers in Indian startups.
The thread contains data of more than 50k engineers that have been used to draw a clearer picture of the salary and increment of software engineers in startups and how it compares to those working in tech giants.
Amit Singh, working in a startup named Weekday, shared the Twitter thread. The startup helps other companies hire engineers.
There has been a lot of anecdotal data shared on twitter but I thought looking at real numbers aggregated over more than 50k salaries give a much clearer idea about where the compensations stand. It would be more actionable for companies and job-seekers alike.
So let's start:

— Amit Singh (@iamitsy) September 26, 2022
According to the infographic shared in the thread, the social media platform ShareChat offers the highest package to its software engineers out of the total 107 Indian unicorns. The salary of an engineer having four years of experience working at ShareChat, as per the social media post, is Rs 47 lakhs per annum (LPA).
CRED, the fintech company, is next on the list. A software engineer draws a salary of Rs 40 LPA. Companies like Meesho, Swiggy, Deam11, and InMobi pay their software engineers 35 to 40 LPA.
Other unicorns, namely Oyo, PayTM, and Byju's featured at the bottom of the list, where software engineers get an average package of 20-25 LPA. ShopClues pays its techies Rs 12 LPA on average.
???? Which is the highest paying unicorn among the 107 Indian ???? unicorns?
Answer: Sharechat @sharechatapp (Rs 47LPA for 4 years exp engg vs Rs 28L avg among all unicorns. Followed by @CRED_club and @Meesho_Official
Did you know that PayTM & Oyo pay less than half Sharechat's? pic.twitter.com/Z6ddLGB9UN

— Amit Singh (@iamitsy) September 26, 2022
When it comes to the increment cycle for software engineers in Indian unicorns, the data showed that there was only a 10 per cent increase in pay for these employees as they gained experience. This, according to Amit Singh, "explains why people like to switch so often."
Does a backend engineer make more money than a frontend engineer?
Answer: On average, no.
I could not find much difference in salaries when split across roles. I feel salaries are more correlated with the company rather than role so on aggregate affect of role got evened out pic.twitter.com/laecdrBhUm

— Amit Singh (@iamitsy) September 26, 2022
The comparison between earnings of software engineers in product-based startups and that of working in service-based companies like TCS, Infosys, and Wipro, was also conducted. It showed that employees working in product startups were drawing 160 per cent higher salaries than the techies in service-based companies.
How long does an engineer stay in India's top startups?
Answer: 1.5 to 2 years. Seems abysmally low.
Did you know that an avg Byju's engineers stays half the time than an avg Infosys engineer (1.4 years vs 2.4 years)? pic.twitter.com/1myuJBn3ie

— Amit Singh (@iamitsy) September 26, 2022
While the salary of a software engineer with four years of experience at big techs is 10 LPA, startups are offering a package of 26 LPA, the data showed.