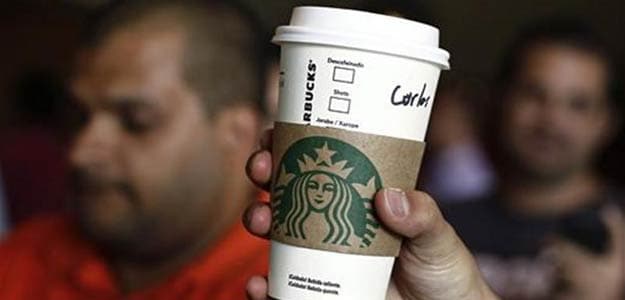 New Delhi:
Starbucks Coffee Company has agreed to acquire Teavana Holdings in an all-cash acquisition, the company announced in a statement posted on its website.
Starbucks will acquire Teavana for an aggregate acquisition price of approximately $620 million in cash and expects the acquisition to be accretive to earnings by approximately $0.01 per share in fiscal year 2013, based off of the previously announced earnings targets.
Teavana stockholders of record will receive $15.50 per share in cash in the merger which will result in Teavana becoming a wholly-owned subsidiary of Starbucks. Stockholders of Teavana holding approximately 70 per cent of the outstanding shares of common stock have approved the merger agreement by written consent, and the closing is expected to occur by year end, following receipt of regulatory clearances.

Powered by Starbucks existing infrastructure, Starbucks plans to continue to grow and extend Teavana's 300 mall-based stores as well as add a high-profile neighborhood store concept that will accelerate Teavana's domestic and global footprint.

"We believe the tea category is ripe for reinvention and rapid growth. The Teavana acquisition now positions us to disrupt and lead, just as we did with espresso starting three decades ago," said Howard Schultz, Starbucks chairman, president and CEO. "Teavana's world-class tea authority, coupled with the romance and theater of the retail experience that is the heart and soul of Starbucks heritage, will create a differentiated customer experience and business opportunity that delivers immediate value to shareholders. This complements our existing Tazo brand and gives us the unique opportunity to create a two-tiered market position."

"By contributing deep tea expertise, global sourcing capabilities and a passion for the category that is second to none in our industry, we believe we can deliver an elevated tea experience together with Starbucks," said Andrew Mack, CEO and co-founder of Teavana, who has committed to staying and leading Teavana's day-to-day operations. "After growing Teavana for fifteen years, we are thrilled that Starbucks will be able to truly fulfill our mission of bringing premium tea to millions of people on a global platform. It is with great respect for what Howard and his team have built that we join the Starbucks family."

In calendar 2013, Starbucks will integrate its unique assets – including its leading position in social and digital media, its ten million member global loyalty program, card and mobile payment platforms – with the Teavana customer experience to expand Teavana's current mall-based store footprint with a comprehensive design strategy that will include new Teavana neighborhood locations in markets across North America and around the world. Teavana recently opened its first store in the Middle East in partnership with Starbucks existing joint venture partner Alshaya, and has plans to enter new, high-consumption tea markets around the world in the years ahead.


Starbucks' plan is for both the Teavana and Tazo brands to grow and complement one another.
"The acquisition of Teavana supports our growth strategy to innovate with new products, enter new categories, and expand into new channels of distribution," said Jeff Hansberry, president, Channel Development and Emerging Brands for Starbucks, who will assume leadership of the new subsidiary.
"Evolution Fresh, La Boulange and now Teavana demonstrate how Starbucks will add brands that strengthen our core offering and create a rich ecosystem of experiences with shared values, mutual efficiencies and complementary characteristics, thus forming tangible examples of the success of the Starbucks Blueprint for Growth and a differentiated health and wellness offering in the marketplace."