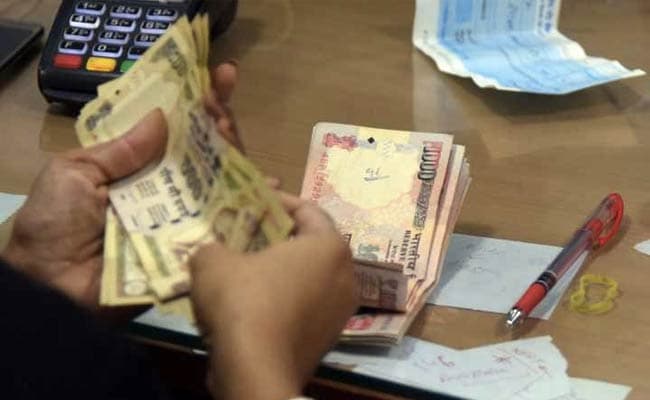 New Delhi:
With over Rs 15 lakh crore of junked currency coming back into the banking system post demonetisation, the government today said a "significant portion" of it could be black money. The tax authorities have found undisclosed income of Rs 17,526 crore and Rs 1,003 crore has been seized so far, the finance ministry said in a statement.
"A significant portion of SBNs (Specified Bank Notes) deposited could possibly be representing unexplained/black money," the finance ministry said in a statement. Finance Minister Arun Jaitley said the objective of demonetisation was to shift India from a predominantly high cash economy.
"We intended to give a blow to black money and... expand the tax base of the country. It is obvious that post demonetisation, the direct tax base has already started expanding substantially," he said.
The RBI in its Annual Report for 2016-17 said that 99 per cent of the junked 500 and 1,000 rupee notes has returned to the banking system. An estimated Rs 15.4 lakh crore worth old 500 and 1000 rupee notes were demonetised on November 8. The minister said government has taken steps to squeeze out cash from the system and his next step would be stop use of black money in elections.
Demonetisation, he said, has left terrorists and separatists in Chhattisgarh and Jammu and Kashmir cash starved. Jaitley said note ban has compelled people to deposit money into bank accounts.
"So more tax payers, bigger tax base, both in direct and indirect tax, more digitisation, lesser cash in the system, integration of the formal with the informal economy. "This was also one of the principal objects as far as demonetisation was concerned. And I think there is far greater evidence now that that has started moving in the right direction," Jaitley said.
As per the annual report, while the counterfeit currency made up for a minuscule number, RBI post-demonetisation spent Rs 7,965 crore on printing new Rs 500 and Rs 2,000 and other denomination notes, more than double the Rs 3,421 crore spent in the previous year.
Jaitley also dismissed the impact of demonetisation on GDP. He said it was only a "transient impact" and when more money comes into the system, it impacts the formal economy. Economic Affairs Secretary Subhash Chandra Garg tweeted, "With RBI disclosing the numbers of returned notes today and the measure having been successfully implemented, debate should be over."
Jaitley vehemently defended the note ban decision, which sucked out 86 per cent of the currency in circulation, curbed economic activity and put common man at great inconvenience, saying the move was not intended to confiscate money but to bring it in formal channels and tax it. The move, he said, was aimed at flushing out black money, eliminating fake currency, strike at the root of terror financing, convert non-formal economy into a formal economy to expand tax base and employment, and to give a big boost to digitalisation of payments to make India a less-cash economy.
With the return of the money, the anonymity associated with cash has gone, he said, adding the tax department is scrutinising 18 lakh bank accounts with unusual deposits post note ban.
To former finance minister P Chidambaram's criticism of the demonetisation move, Jaitley said, "People who had not taken a single step during their tenure against black money have not understood the intent behind demonetisation." "The government had expected all the SBNs (old 500 and 1000 notes) to come back to the banking system to become effectively usable currency.
"The fact that bulk of SBNs have come back to the banking system shows that the banking system and the RBI were able to effectively respond to the challenge of collecting such a large number of SBNs in a limited time," the ministry statement said.
The effective currency in circulation today is only 83 per cent with full remonetisation having taken place, it added. The statement said transactions of more than 3 lakh registered companies are under the radar of suspicion while 1 lakh companies were struck off the list. The government has already identified more than 37,000 shell companies which were engaged in hiding black money and hawala transactions.
Around 163 companies which were listed on the exchange platforms were suspended from trading, pending submission of proof documents.The Income-Tax Directorates of Investigation have identified more than 400 benami transactions up to May 23, 2017 and the market value of properties under attachment is more than Rs 600 crore, the statement added.
(This story has not been edited by NDTV staff and is auto-generated from a syndicated feed.)