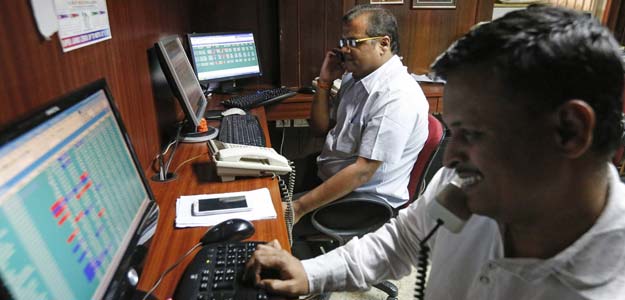 Mumbai
: The BSE Sensex and Nifty edged up on Monday, heading for a second straight session of gains, as hopes the central bank would cut interest rates this week lifted interest rate-sensitive firms such as State Bank of India.
The Reserve Bank of India is due to hold its policy review on Tuesday and most analysts expect the central bank to ease monetary policy by 25 basis points after cutting rates by the same amount in January and again in March.

Traders will also look for any RBI action to ease liquidity, given bankers have blamed tight cash conditions as a key reason that is preventing them from lowering lending rates and transmitting monetary policy to the broader economy.

A rate cut is expected despite data on Friday showing the economy grew an annualised 7.5 per cent in the January-March quarter - faster than in China - amid widespread scepticism about the methodology used to calculate the data.

"A 25 basis point rate cut is already priced in by a large section of the market," said Gaurang Shah, vice-president, Geojit BNP Paribas.

"Rate cut benefits are not looking visible on the end consumer segment or corporates."

The BSE Sensex was up 0.17 per cent at 2:15 p.m., while the Nifty added 0.05 per cent.

Rate-sensitive firms were among the leading gainers, with State Bank of India up 0.50 per cent, while Housing Development Finance Corp was higher 0.8 per cent.

But Sun Pharmaceutical Industries Ltd slumped as much as 10 per cent to its lowest since Feb. 27 after posting January-March earnings that were well below forecasts.
© Thomson Reuters 2015