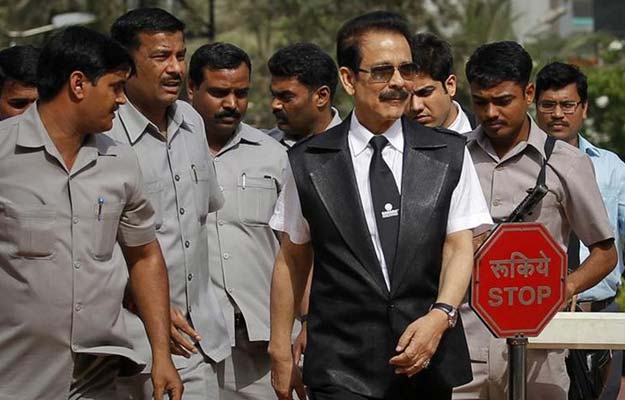 With the Lucknow police at his doorstep, Sahara chief Subrata Roy on Thursday evening requested the Supreme Court to recall an arrest warrant issued against him for not obeying summons to appear in court on Wednesday.
In his petition, Mr Roy, 65 offered an "unconditional apology" and pleaded that he could not appear in court because his mother, who he is "emotionally attached" to, is seriously ill. He requested the court to "pardon his error of judgement" and allow him to be with his mother in what he called "her last moments."
On Thursday evening, a six cops landed at Mr Roy's sprawling Lucknow home, to comply, they said, with the Supreme Court's order to arrest him and produce him on March 4. Mr Roy was reportedly not home. The police team spent a little over two hours looking for him on the property, which is spread over several acres.
The court had issued the warrant yesterday after Mr Roy failed to appear in court in connection with a long-running case in which market regulator Sebi has accused him and other Sahara directors of not refunding millions of investors.
On Tuesday, the top court had rejected Mr Roy's plea for exemption from personal appearance, saying he had enjoyed this reprieve for two years. Mr Roy has repeatedly cited his mother's illness as a reason for not appearing in court.


Sebi has accused Mr Roy and three other Sahara directors of not refunding Rs. 19,000 crore to millions of investors in two Sahara companies. Sebi alleges that the funds were raised illegally. In August 2012, the Supreme Court ordered Sahara to refund the money with interest.
Sahara has claimed that it had deposited nearly Rs. 5,000 crore with Sebi and refunded the rest of the money to investors, a claim rejected by the regulator.
The top court had asked Sahara to deposit title deeds of properties worth Rs. 20,000 crore with the regulator as a guarantee towards payment of investors' money. Sahara has been restrained from selling any property.