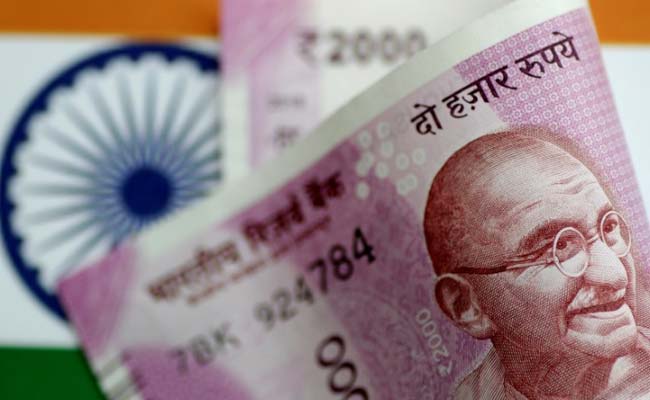 Highlights
Rupee fell 49 paise in the morning trade against US dollar
US clampdown on imports from Iran weighed on oil prices
Rising crude oil prices weighed heavily against rupee's value against USD
The Indian rupee recovered marginally from its lifetime low to trade at 68.95 per dollar in late morning deals on Thursday amid heavy month-end demand for the American currency from importers and banks. In early trade today, the rupee fell to an all-time low tracking Asian peers, with weakening macro-economic fundamentals on the domestic front also weighing on the currency. The dollar's sharp gain overnight coupled with falls in Asian peers caused the drop in early trade, traders said, adding they were hopeful the central bank would step in to prevent further losses.
The rupee's last record low was 68.8650 per dollar, hit on November 24, 2016.
The dollar was, however, steady against its peers on Thursday, having failed to extend overnight gains amid conflicting signals from Washington on a proposal to restrict Chinese investment as the bitter US-China trade row kept financial markets on edge.
On the domestic front, a widening current account deficit (CAD) due to higher global crude oil prices and steady capital outflows have weighed on the rupee this year.
"Weakening at this pace shatters confidence. Markets expect RBI (Reserve bank of India) to manage the currency more effectively. The pressure on INR is high, thus in the absence of major action from regulators, 70 levels can be seen," the head of currency and debt trading at a foreign bank said. "The RBI has been effectively managing (the rupee) over the years, and they do have ample firepower to manage sharp falls."
Foreign exchange reserves stood at $410.07 billion as of June 15, latest RBI data showed.
Oil prices have been rallying for much of 2018 on tightening market conditions due to record demand and voluntary supply cuts led by the Organization of the Petroleum Exporting Countries (OPEC).
Economy's March quarter CAD widened to $13.0 billion, or 1.9 per cent of GDP, from $2.6 billion, or 0.4 per cent of GDP, from a year earlier. Despite the rise in CAD, it remains modest relative to GDP and is largely financed by equity inflows, including foreign direct investment (FDI), Moody's said in a note on Thursday, adding that the large foreign exchange reserves provided a good buffer.
"India's low dependence on foreign-currency borrowing to fund its debt burden limits the risk of currency depreciation transmitting into materially weaker debt affordability," Moody's added.
© Thomson Reuters 2018
(This story has not been edited by NDTV staff and is auto-generated from a syndicated feed.)