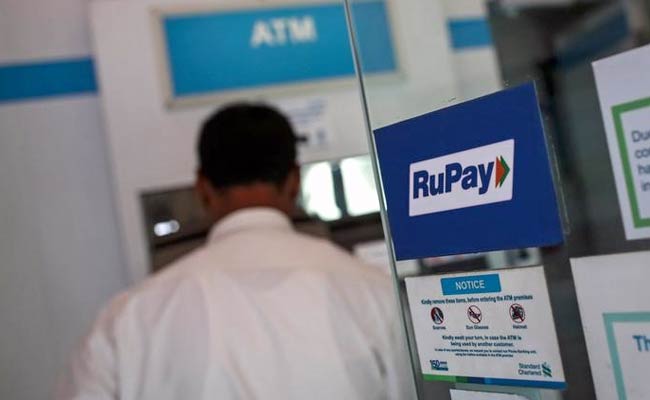 Highlights
Consumer who made payment using Rupay Card gets Rs 1 crore in mega prize
President picked winners from draw of lots under Lucky Grahak scheme
Winner of one crore in consumer category a Central Bank of India customer
President Pranab Mukherjee picked six winners from a draw of lots under the government's Lucky Grahak and Digi Dhan Vyapar schemes, aimed at promoting digital transactions in the country. "In the consumer category, three mega Prizes of Rs 1 crore, Rs 50 lakh and Rs 25 lakh went to the Consumers using Rupay Debit Cards making digital payment of less than Rs.1,000," an official release said. Three mega prizes for merchants worth Rs. 50 lakh, Rs. 25 lakh and Rs. 12 lakh were also declared at the event on the final day of the 100-day scheme.
A transaction of Rs. 1,590 won a Central Bank of India customer a lucky draw of Rs. 1 crore under the consumer category, as part of the government's promotional scheme to popularise digital payments. The President congratulated all the six winners - three consumers and three merchants.
"I am happy today to be a part of the digital payment movement that India has embarked upon. I congratulate each one of you who has contributed in this mission to make India a less cash society," the President said in his address on the occasion of mega draw of lots for the two schemes held at Rashtrapati Bhawan on Sunday.
The winners will be felicitated by Prime Minister Narendra Modi on April 14 at Nagpur on the occasion of Ambedkar Jayanti.
In his address, Mr Mukherjee asked citizens to extend their unstinted support to the mission of a less-cash India. "India has a long way to go to become a cash less society. The initiatives of the government are a good beginning and we need to sustain and nurture these with active participation from all segments of the society...It is necessary to reduce cash in circulation and impart greater urgency to promoting secure digital payment methods to ensure greater transparency," the President said.
In the consumer section, the second prize of Rs 50 lakh went to a Bank of Baroda customer while the third prize of Rs. 25 lakh was bagged by a customer of Punjab National Bank.
All the three customers had made the transactions using their RuPay debit cards. The names of three winners were not yet known as the draw only displayed their transaction numbers. These will be matched with card details to identify the winners.
Digital transactions have gathered momentum giving a fillip to the less cash economy post demonetisation thanks to the initiatives taken by the government. NITI Aayog's Lucky Grahak and Digidhan Vyapar schemes have played a catalytic role in making it a mass movement, the statement noted.
Stressing that India is on the cusp of a digital revolution, Mr Mukherjee noted that more than one billion Indians have a unique identity number with a biometric identifier which is unique in its own way. "Even countries which are technologically far more advanced than India with comparatively much smaller size population do not have such a system in place. The Aadhaar card initiative is a watershed event in the development story of India," he said. (
Also read
:
How to link Aadhaar with PAN
)
Following demonetisation of Rs 500 and Rs. 1,000 notes on November 9 last year, the government took a slew of measures to promote digital payments in the country. It had launched the Lucky Grahak and Digi Dhan Vyapar schemes on December 25 last year for consumers and merchants, respectively.
The Lucky Grahak and Digi Dhan Vyapar schemes are being implemented by the National Payment Corporation of India (NPCI).
Under the scheme, daily, weekly and monthly rewards worth Rs. 256 crore have been disbursed to over 16 lakh citizens over the past 100 days for making and accepting small transactions digitally. Over the past 100 days, everyday 15,000 consumers have qualified for total prize money of Rs. 1.5 crore, it added.
"The draw has seen a positive impact from various age groups and occupations in adopting digital payments methods. We have seen a steady increase in the number of transactions made using all payment methods," said A P Hota, MD and CEO of National Payment Corporation of India.
(With inputs from PTI)