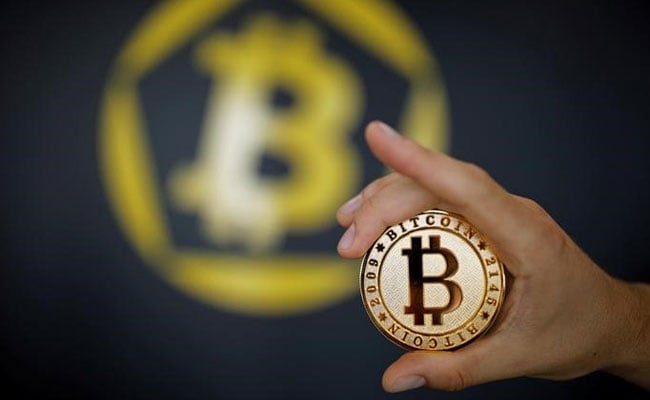 Until last year, the unprecedented ascent of
bitcoin prices
unnerved almost everyone around the globe as the price of digital currencies spiked by nearly 1,400 per cent, an unrealistic rise for any asset class. The growth story of
cryptocurrency
saw its share of optimists and sceptics. While the optimists expected the rise of bitcoin price to continue incessantly, the
sceptics
, however, called it a mere speculative mania. The year 2018 started with a "price correction" followed by the decline, and further decline to a level, from which the recovery to the previous level now seems as unrealistic as the current level looked during the days of boom. Bitcoin, the most popular cryptocurrency, has witnessed a precipitous fall, shedding nearly two-third of value to trade near $6,000 of late.
This year, bitcoin prices have shed over two-third of its value from $19,600 in December 2017 to near $6,000 in June this year. In April first week, RBI told the banks not to deal with the entities that deal in
cryptocurrencies
. However, the decision was challenged in the court of law, which will decide upon the next course of action. In response to one RTI application that sought to know if the regulator's decision was taken after a committee report, the RBI reportedly said that it doesn't have an internal committee that looks into virtual currencies. (
Also Read
:
Cryptocurrency Trading Will Survive RBI Ban, Say Investors
)
Rise and Fall of Bitcoins In India. Ten Things To Know
1. In its first policy statement of fiscal year 2018-19, the
Reserve Bank of India (RBI)
on April 5 highlighted that the commercial banks should stop dealing with the entities that deal in digital currencies, such as bitcoins, ethereum, among others. After the RBI ban, the virtual currency exchanges in India have started running advisories that restrain people from using Indian currency to buy bitcoins. For instance, Zebpay says: If you are holding any rupees, or depositing any rupees in Zebpay, there could soon come a time when we may not be able to honour withdrawal requests. Please continue only if you understand this risk.
2. In February 2018, the income tax department, in a bid to tax the cryptocurrency transactions, issued several lakh notices to those who put money in bitcoins.
3. Time and again, the banking regulator Reserve Bank of India (RBI) has cautioned the users and traders of digital currencies. The first warning was issued in December 2013, the next one in February 2017 while the latest one in December last year. "Users, holders and traders of Virtual Currencies (VCs) including Bitcoins are cautioned regarding the potential economic, financial, operational, legal, customer protection and security related risks associated in dealing with such VCs," said the RBI release in December 2017.
4. The RBI's ban in April this year on cryptocurrency was challenged in the Supreme Court, which is scheduled to hear the matter on July 20.
5.
Frauds and Ponzi schemes involving bitcoins
brought bad name to the cryptocurrencies. Even Government of India's finance ministry issued a statement stating: "Consumers need to be extremely cautious so as to avoid getting trapped in such Ponzi schemes."
6. Not only government, even the private sector companies including
Facebook, Google and Microsoft banned the cryptocurrency advertisements
to stay away from the cyrptucurrencies.
7. From the highest level of $19,500 in December 2017, the price of bitcoin fell to $6450 in June this year, shaving off more than two-third of the value. In 2017, however, the bitcoin prices had demonstrated over 1400 per cent growth.
8. The bitcoin prices were on an upward flight last year and now they are in a free fall. Last year, there was a sentiment whether the share will sustain the level of 19,000 and now, there is a growing consensus as to whether the new level of $6,000 plus will be sustained.
9. Despite
criticism against bitcoins
, the government has supported the idea of blockchain technology that created bitcoins and other digital coins. During the Budget Speech, Union finance minister Arun Jaitley said that the government will look at the utilisation of Blockchain. Reserve Bank of India (RBI) has set up an inter-departmental committee to explore feasibility and desirability of starting own digital currency in future.
10. In the past three months, bitcoin prices have fallen from $8,290 on March 15 to $6,340 on June 14, as per the details on Coinmarketcap.