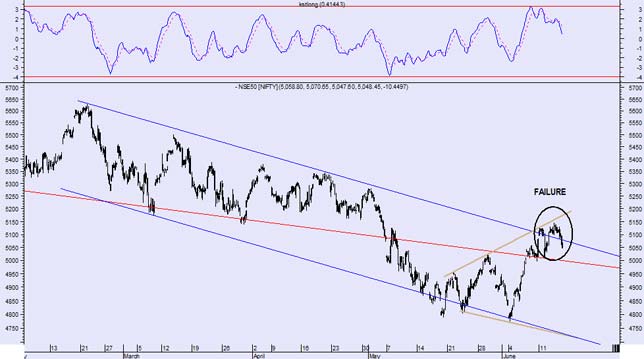 Highlights
But Europe would only find a way out of the crisis with a strong "political union" that mandated greater fiscal coordination and oversight to put member countries on a "solid and honest foundation," Merkel said
New York:
Shares of Research In Motion fell more than 4 per cent on Thursday morning after the struggling Blackberry maker named a financier to replace a telecom executive on its board, disappointing investors looking for more sweeping changes.
The company, whose share prices has tumbled alongside its once-dominant share of the smartphone market, also said it had paid its new CEO more than $10 million last fiscal year and gave him hundreds of thousands of stock options to take the top job in January.
It also revealed millions of dollars in payments to former co-CEO Jim Balsillie when he parted ways with RIM.
"There may be some tough questions asked or some shareholder backlash if the change at the top is just this," said S ameet Kanade, an analyst at Northern Securities, referring the announcements, made in a filing ahead of RIM's annual meeting next month.
Kanade said the filing suggested the company was making little progress toward the broad changes investors are seeking.
RIM has lost favor as the email-centric BlackBerry falls behind in a fast-changing smartphone market now dominated by Apple Inc's iPhone and devices using Google Inc's Android software. Still, the nomination of financier Timothy Dattels to the board could indicate RIM is more seriously considering going private, or a leveraged buyout for the company.
Dattels, a senior partner at private equity firm TPG Capital LP, previously served as Goldman Sachs' head of investment banking for Asia excluding Japan.
He replaces Antonio Viana-Baptista, a former Telefonica SA executive w ho had been a RIM director since September 2009.
The RIM statement gave no reason for his departure and the company did not immediately response to requests for comment.
RIM is proposing the reelection of the remainder of its board at an annual meeting on July 10. I t said it will look to add one or more new board members in the current fiscal year.
RIM's Nasdaq-listed shares were down 4.4 per cent at $10.20 in morning trading. The stock has lost more than 70 per cent of its value over the past year.
COMPENSATION ISSUES
The company said Thorsten Heins, who was promoted to chief executive earlier this year, received total compensation of $10.2 million in fiscal 2012, which ended late in March. He received an award of 400,000 restricted stock units, which vest over a three-year period, for taking the top job.
"It didn't excite anyone," Fred Ketchen, director of equity trading at ScotiaMcLeod, said of the filing. "I think the money aspect is a factor" in the stock decline, he said.
A year ago, RIM narrowly avoided a vote of confidence on its management when an investor withdrew a motion to split the CEO and chairman roles, after the company promised to study the issue. The roles were shared at the time by Mike Lazaridis and Jim Balsillie.
Some watchers were hoping for more agitation this year. "It would be nice to see an activist make a play but they would have to believe that it could be fixed and they don't," said Eric Jackson, a fund manager with Ironfire Capital.
The pair stepped down from both roles in January, though Lazaridis remains an influential member of the board, serving as vice-chair. When Heins took over as CEO in January, board member Barbara Stymiest became chairwoman.
Balsillie was paid $4.8 million in relation to his resignation, while Lazaridis was paid more than $850,000, the filing showed. Bo th had agreed to cut their base salary to $1 in their last days in the top job.
Balsillie's stock options, which he will be able to access quicker since he left the board in March, takes the total value of his entitlements to $7.9 million. Lazaridis would receive entitlements totalling $3.9 million should he leave the board, and would retain an office, company car and driver.
OPERATING LOSS EXPECTED
The smartphone maker, headquartered in Waterloo, Ontario, has since warned it expects to post a shock operating loss in the quarter just ended. Those numbers are due to be released on June 28.
That latest warning follows a stream of lowered earnings forecasts, product delays, writedowns and an embarrassing global network outage that left millions of people without email on their BlackBerry phones for several days.
A string of senior staff have left - including RIM's top salesman and chief lawyer last month - and it has hired bankers for a strategic review that could lead to an overhaul of its business model or less drastic moves such as partnerships and licensing deals. It has not ruled out a sale of the company.
Copyright @Thomson Reuters 2012