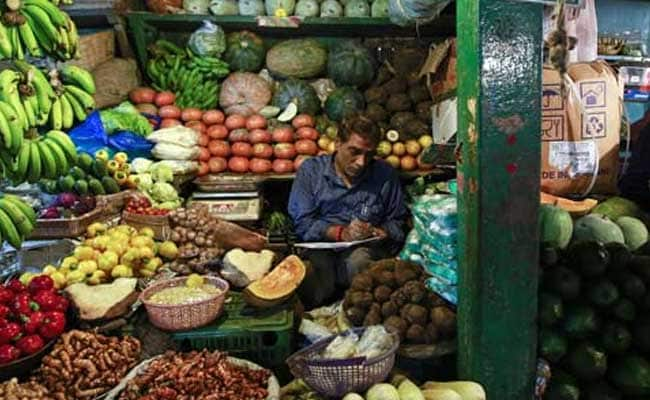 Country's annual retail inflation accelerated to a four-month high in May, driven by higher fuel prices and a depreciating rupee, strengthening views that the central bank could raise interest rates again in August. The Reserve Bank of India last week raised its benchmark interest rate for the first time since 2014, by 25 basis points to 6.25 per cent.
Central banks in many emerging markets are raising rates to stem capital outflows, battle inflation and support domestic currencies following a resurgence in the dollar on higher US interest rates.
The Federal Reserve on Wednesday is widely expected to raise US rates for the second time this year. India's annual retail inflation accelerated in May to 4.87 per cent, government data showed on Tuesday, mainly driven by faster increases in fuel prices and a fall in the local currency, which pushes up prices of imported goods.
Analysts polled by Reuters had forecast May's CPI inflation at 4.83 per cent, compared with April's 4.58 per cent. The forecasts ranged from 4.1 per cent to 5.7 per cent.
Many economists believe that last week's rate increase by the RBI is the beginning of a gradual tightening cycle as concerns over economic recovery recede and inflationary pressures build though the RBI has kept its policy stance at "neutral" last week.
"Inflationary pressures are building up in the economy," said Tushar Arora, senior economist at HDFC Bank. "The possibility of one more rate hike cannot be ruled out this year."
May was the seventh straight month in which inflation was higher than the RBI's medium-term target of 4 percent.
The RBI has revised up its inflation forecast to 4.7 per cent for the second half of the current fiscal year ending in March 2019, from the 4.4 per cent seen earlier.
Separately, the industrial output grew 4.9 per cent in April from a year earlier, compared with economists forecast of 5.2 per cent, government data showed.
RISING OIL PRICES
Oil is India's biggest import and an increase in oil prices raise push inflation up and widen the trade deficit, putting pressure on the rupee.
So far in 2018, retail prices of petrol have climbed 9.2 per cent and diesel by 13.7 per cent in the capital, Delhi.
The rupee has depreciated 5.3 per cent since Jan. 1, pushing up the prices of imported items such as electronic goods and machinery.
However, annual retail food inflation, which contributes about half of the weight in the CPI index, remained muted, helped by forecast of normal rains this year. It increased 3.1 per cent in May compared with a 2.8 per cent rise in the previous month.
The International Monetary Fund expects India's economic growth could rebound to 7.4 per cent in the 2018/19 fiscal year that began in April, from an estimated 6.7 per cent in the previous fiscal year.
© Thomson Reuters 2018