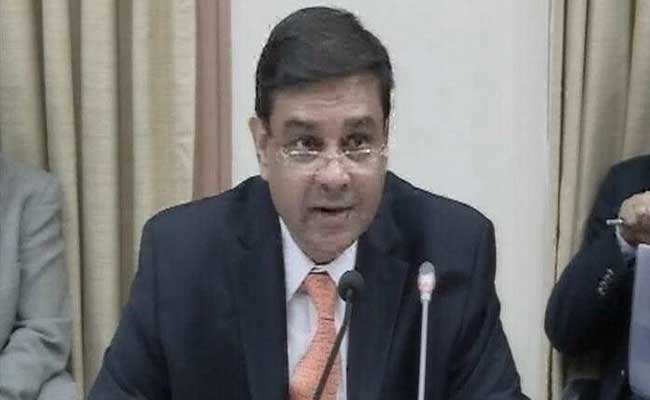 Mumbai:
The Reserve Bank of India kept its policy rates on hold for the fourth straight meeting on Thursday and retained its "neutral" stance even as inflationary pressures have eased more than expected.
The RBI kept its policy repo rate unchanged at 6 per cent, its lowest since November 2010, as unanimously expected by 61 respondents in a Reuters poll.
The reverse repo rate also remained unchanged at 5.75 per cent.
Five of six members on the monetary policy committee voted for a hold, while one wanted a hike in the repo rate.
Inflation concerns have eased substantially following a crash in vegetable prices which is expected to keep price pressures soft for the next few months.
However, oil prices remain a risk, with India importing about 80 per cent of its crude requirement.
Bonds rose after RBI's statement, while the rupee firmed and stocks extended early gains.
The 10-year benchmark bond yield fell to 7.19 per cent from 7.28 per cent before the announcement, while the rupee was trading at 64.95 to the dollar from 65.04 before. The main market index was up 1.8 per cent.
INFLATION EASING, GROWTH
The RBI projected economic growth of 7.4 per cent for the current fiscal year that began on April 1.
It also lowered its April-September inflation projection to 4.7-5.1 per cent from February's 5.1-5.6 per cent.
After hitting a 17-month high in December, retail inflation eased for the second straight month in February and by more than expected, to a four-month low of 4.44 per cent. But it was still higher than the central bank's medium term target of 4 per cent.
That has prompted most market watchers to push back their forecasts for a rate hike to early 2019, from earlier estimates of the second half of this year.
While inflation fears have eased in the short-term, the RBI sounded cautious and opted to wait for more data instead of giving a clear indication of its policy path.
"The MPC reiterates its commitment to achieving the medium-term target for headline inflation of 4 per cent on a durable basis," the RBI said in a statement.
The RBI is also mindful of the pace of India's economic recovery, after a loan-fraud scandal worth over $2 billion at the country's second largest state lender Punjab National Bank.
Greater regulatory scrutiny in the wake of the scandal could make banks more wary of lending, slowing down business activity after the economy grew 7.2 per cent in October-December, its fastest in five quarters.
© Thomson Reuters 2018
(This story has not been edited by NDTV staff and is auto-generated from a syndicated feed.)