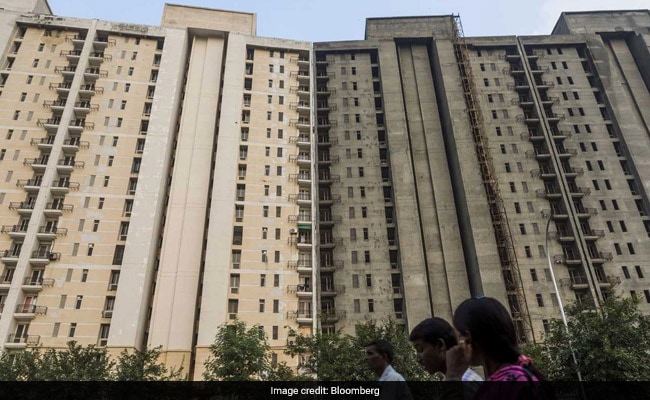 New Delhi:
Almost a year after the Real Estate Regulatory Act (RERA) was enacted, its implementation is still patchy, with a permanent regulator missing in most states. The result is that buyers still have not got a clear roadmap and builders continue to sell distant dreams. Among 29 states in the country, only Maharashtra, Madhya Pradesh and Punjab have set up permanent real estate regulatory authorities so far. Jammu and Kashmir is out of the purview of the Act as the state has to enact its own law.
"Given that it is a state subject, the implementation has been quite varied," said Pallav Pandey, Co-Founder and CEO, FastFox, an online platform for rental housing, adding that "much confusion persists on what is permissible in practice".
Some States Lax In Implementing RERA
According to a report by the consultancy firm Knight Frank, eight states have not even installed a regulating authority and the remaining 17 have installed "interim" regulators.
"Sadly, most states have been playing the waiting game about getting a permanent regulator after handing over the reins to such 'interim' authorities. What was strictly supposed to be a stop-gap arrangement has turned into a standard," says the report.
Additionally, only 14 states and seven Union Territories have a functional portal in place and 20 states and the Union Territories have notified the rules.
Maharashtra Among The Best Implementer
The report says that Maharashtra had been among the best executioners of the Act. Over 25,000 projects have been registered under RERA across India, out of which 62 per cent are in Maharashtra alone.
"Maharashtra is the only exception where the regulator's proactive functioning has set new precedents every second day," the report says.
Although setting up of a permanent regulator has sorely lagged behind, stakeholders say the RERA had already caused some perceptible changes in the market.
"The Act has helped in eliminating the pre-launch projects completely from the market which had led to a price hype," says Gautam Thapar, CEO of Delhi-NCR based Thapar Builders.
"In the past one year, the RERA Act has become a custodian of the much-required transparency and redefined rights for both of the sides. It has also helped the industry to clean up the unorganised and fly-by-night players from the market," he added.
According to Anshuman Magazine, Chairman of India and South East Asia, CBRE: "The reform has brought about regulation and transparency into the sector, further augmenting the growth of the property market in India."
Limited Results
Talking of limitations, Amit Wadhwani, Director of Sai Estate Consultants, said that RERA had not been able to curb black money in real estate yet. "Provisions regarding controlling the black money should be brought into effect, he emphasised.
He also said that builders were putting dates much ahead of their approximate completion time thus giving themselves much greater leeway in handing over projects. The regulator should take that into account and give projects a stipulated time to complete.
A major feature of the Act is that even brokers and consulting agents have to register themselves. However, this was not really happening.
"For brokers or agents, the year has been somewhat overwhelming. A number of them have refrained from registering to take advantage of the RERA opportunity," said Shubika Bilkha, director of Real Estate Management Institute (REMI).
She said that women who served as agents have in particular been more wary to involve themselves in this evolving framework. "It is incumbent on the industry and the regulators to ensure that these agents find their way into the structured regime," Bilkha added.
High GST Rate
Market players say a major obstacle in the way of boosting demand was the higher rate of Goods and Services Tax (GST) on under construction and near completion projects.
Thapar said there had not been enough impact on buying decisions for near-completion projects due to the higher GST rate of 12 per cent on them in comparison to 4.5 per cent service tax earlier.
Pandey from FastFox says the government should think of bringing the rental housing also under the purview of the Act. "RERA only covers new home sales. That is not the complete real estate," he said, adding that 40 per cent of urban India lived on rent.
Despite the initial hiccups, most stakeholders believe that, eventually, the law would help in leading to a stable, streamlined and transparent property market. "In the long run it will bring about a better aligned structure to the realty sector," Magazine of CBRE said.
(Except for the headline, this story has not been edited by NDTV staff and is published from a syndicated feed.)