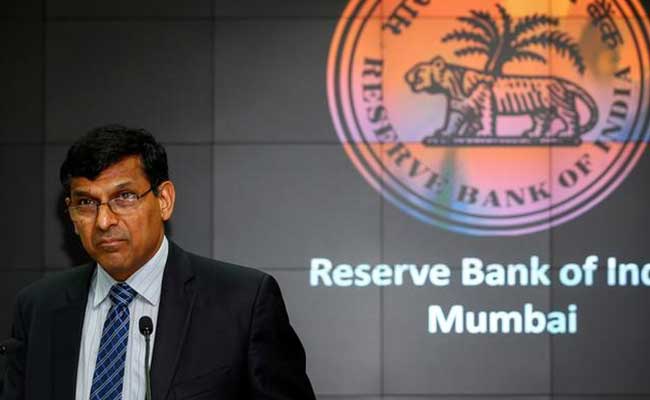 Highlights
RBI Governor Raghuram Rajan kept repo rate unchanged in his last policy
Dr Rajan blamed sharp increase in food prices for his decision
Retail inflation is hovering around 2-year highs
Reserve Bank Governor Raghuram Rajan stuck to the script by holding repo rate steady in his last monetary policy announcement today. Dr Rajan kept the key repo rate unchanged at over five-year low of 6.5 per cent, while underlining that the RBI continues to be accommodative.
"It is appropriate for the Reserve Bank to keep the policy repo rate unchanged at this juncture, while awaiting space for policy action. The stance of monetary policy remains accommodative and will continue to emphasize the adequate provision of liquidity," Dr Rajan said in a statement.
Experts had predicted a status quo on interest rates, considering retail inflation is hovering around a two-year high.
Dr Rajan said risks to the March 2017 target of 5 per cent for headline inflation "continue to be on upside" on account of volatility in food prices and the impact of the 7th Pay Panel salary hikes for government employees.
The strong sowing and the positive progress of the monsoon augur well for food inflation, he added.
The respected former International Monetary Fund chief economist is due to step down on September 4 after a three-year term. The government has still to pick a successor.
Dr Rajan, who has been dubbed as an inflation warrior for his relentless focus on controlling prices, will be credited for breaking the back of double digit levels prevailing when he was appointed in 2013.
He said today that the next monetary policy, set to be announced on October 4, will be done by a monetary policy committee. Dr Rajan has already named one representative to the committee.
The government has much to thank Dr Rajan for. He steered the rupee off record lows three years ago and has managed to tame stubbornly-high inflation plaguing the common man.