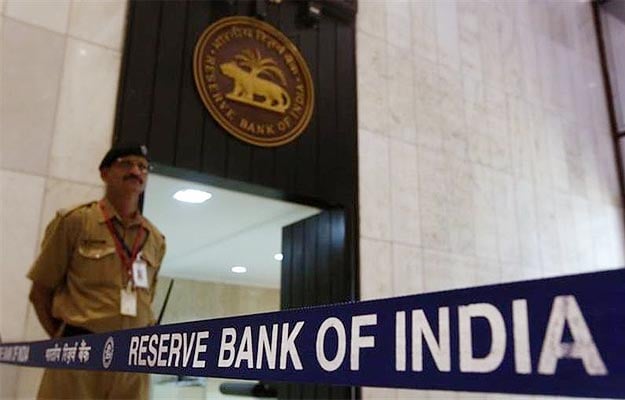 The Reserve Bank of India (RBI) held interest rates steady on Tuesday, while boosting banks' liquidity in a bid to persuade them to lower lending rates after they failed to pass on the benefits of the last official rate cut three weeks ago.
The RBI kept its policy repo rate unchanged at 7.75 per cent, as expected by analysts, leaving its next reduction probably until after the government presents its annual Budget at the end of this month.
"Given that there have been no substantial new developments on the disinflationary process or on the fiscal outlook since January 15, it is appropriate for the Reserve Bank to await them and maintain the current interest stance," the central bank said in a statement.
Instead, to prod banks to lend more and lower their lending rates, the RBI cut the statutory liquidity ratio (SLR) - the minimum portion of net deposits that banks must hold in government bonds, cash or gold - by 50 basis points to 21.5 per cent from Feb. 7.
Only three of India's 45 commercial banks cut base lending rates in the wake of the RBI's reduction in the repo rate by 25 basis points on January 15, hurting the government's drive to lift business investment.
Bank profits have been poor, but RBI Governor Raghuram Rajan said that given the weak credit growth, banks would have to start lending again at some point.
"To get that lending they will have to be more competitive, which means they will have to cut base rate. I am hopeful it is a matter of time before banks judge that they should pass it on," Rajan told a news conference.
"Many have been relatively quick to cut their deposit rates, but not so quick to cut their lending rates, I presume some are hoping they can get the spread for a little more time to repair banks' balance sheets."
While RBI officials suspect banks are trying to protect profit margins, commercial bankers complain that liquidity conditions have been too tight for them to lower lending rates.
BUDGET FIRST, RATE CUTS LATER
Encouraged by falling world oil prices and inflation slowing, the RBI had surprised investors last months by kicking off a new easing cycle, to boost credit in a economy struggling to gather momentum.
The RBI held out the prospect of more rate cuts, but said that would depend on government efforts to reduce India's fiscal deficit and fix the supply constraints that keep food and energy prices high in the country.
Most economists polled by Reuters expect the RBI to start reducing its repo policy rate after the budget, due to be unveiled by Finance Minister Arun Jaitley on Feb. 28, so long as it does not disappoint in terms of reducing the fiscal deficit.
The rupee currency, bonds and share markets all eased slightly after the RBI announced it was leaving rates unchanged this time.
Markets are pricing in more interest rate cuts over the rest of the year given consumer prices rose 5 per cent in December, well within the RBI target of 6 per cent by January 2016.
"We believe the RBI can come up with one more 25 basis points rate cut any time between mid-March and next policy date of April 7," said Shakti Satapathy, a fixed income strategist for AK Capital in Mumbai.
The RBI described the domestic economy as "subdued", regardless of the government revision of gross domestic product data, using a new formula which showed the economy grew 6.9 per cent in 2013/14, instead of 4.7 per cent.
The RBI added it was too soon to incorporate the new calculation of GDP, but using the old base it estimated growth at 5.5 per cent in the year ending in March, and forecast growth of 6.5 per cent in 2015/16.
Economists have estimated that India needs sustained annual growth of 8 per cent rate to create enough jobs for the millions of young Indians joining the workforce each year.
(Copyright: Reuters 2015)