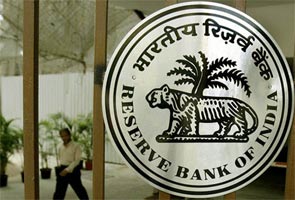 Mumbai: The Reserve Bank of India (RBI) on Thursday said its board has approved HR restructuring by creating an additional post of chief operating officer (COO) in the rank of Deputy Governor and will approach the government for required legislative changes.

The Reserve Bank is headed by a Governor and assisted by four Deputy Governors looking after different functions. It now wants to create a post of COO and re-allocate work between the five of them.

The RBI said it has been deliberating on a broad HR restructuring exercise to align organisational resources and structures with the needs of the domestic economy and changes in the external environment.


The restructuring proposals and the grouping of departments into five functional clusters have been widely discussed at various levels in the Reserve Bank.
"One of the proposals envisaged the creation of an additional position of a COO of the rank of Deputy Governor to head one of the five functional clusters."
"The proposals were discussed in the Reserve Bank's Board meeting. The Board approved the broad contours of the proposals," the RBI said in a statement.
The statement further said the board advised the apex bank to operationalise the restructuring and asked it to "initiate a dialogue with the government on the additional post of Deputy Governor and the legislative changes that will be needed".
When asked about the proposal regarding COO, Financial Services Secretary G S Sandhu said the proposal would be discussed with the Finance Minister once the RBI sends it.
"They (RBI) are also re-organising internally. After that if they think that there is requirement of COO, then they will send proposal and the Finance Ministry would take a view," he added.
"First, the RBI Act has to be amended. Appointment of Deputy Governor is done by Appointments Committee of Cabinet. As per the present norm, RBI can have four Deputy Governors. If the fifth Deputy Governor has to be appointed, then the Act has to be amended," Mr Sandhu added.
The RBI board advised the apex bank to operationalise the restructuring, while taking into account the need to continuously keep communication channels open with stakeholders as the process moves forward.
The RBI said HR restructuring proposals essentially revolve around bringing functional synergies in operations by grouping departments into clusters.
It is also aimed leveraging human resources to bring about greater professionalism and specialisation so as to enhance the effectiveness of the Bank's operations and policymaking.
The proposals involve professionalisation of HR functions in the RBI, including a more effective performance management system and responsive and proactive skill and leadership development programmes, it added.