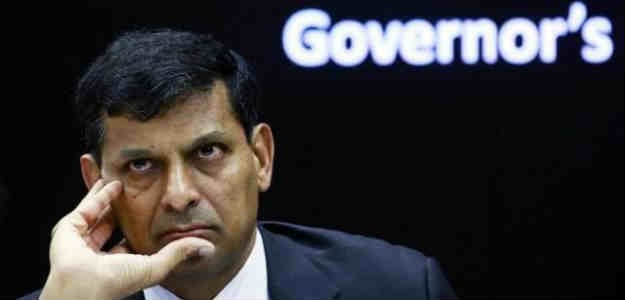 New Delhi
: A new Governor for the Reserve Bank of India may be appointed before the start of the monsoon session of Parliament next month even as former RBI Deputy Governor Rakesh Mohan appears to be emerging as the front runner for the job.
Sources in the Finance Ministry said the government is close to picking the successor of Raghuram Rajan, who last week announced his decision not to seek a second term after his current term comes to an end on September 4. The appointment, they said, was likely by mid-July.
Currently India's Executive Director in the Washington-based International Monetary Fund, Mr Mohan is being mentioned in official circles as the front runner to bag the coveted job in the Mint Street.
Others who are said to be in the fray for the RBI top job include State Bank of India chief Arundhati Bhattacharya, former RBI Deputy Governor Subir Gokarn and Economic Affairs Secretary Shaktikanta Das.
RBI Deputy Governor Urjit Patel and Chief Economic Advisor Arvind Subramanian were also considered to be in reckoning.
Mr Mohan, who studied at Imperial College, University of London as well as Yale University, holds a PhD in Economics from Princeton. He was Deputy Governor of the RBI from September 9, 2002 to October 31, 2004 and July 2, 2005 to June 10, 2009.
During the period 31 October 2004 to 2nd July, 2005, he was Secretary, Department of Economic Affairs, Ministry of Finance, Government of India. He was also Chief Economic Advisor in Ministry of Finance during 2001-02.
Sources said the appointment to RBI will be made by Prime Minister Narendra Modi in consultation with Finance Minister Arun Jaitley.
Mr Rajan on Saturday announced that he would return to academia after expiry of his term on September 4, putting to rest all speculation over the issue.