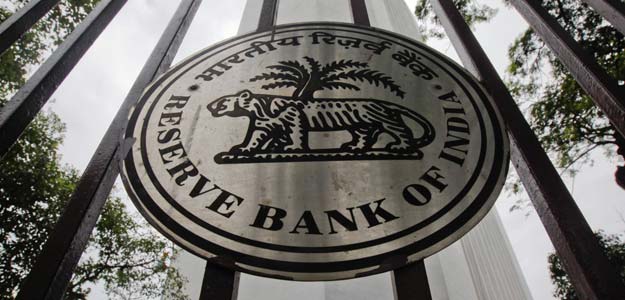 New Delhi:
India's long wait for rate cuts ended today with the Reserve Bank of India announcing a 0.25 per cent reduction in its key repo rate -- the rate at which it lends to commercial banks -- to support an economy that is set for its slowest growth in a decade. The RBI had last cut its repo rate on April 17, 2012, by 50 basis points. The repo rate now stands at 7.75 per cent.
The central bank also cut the cash reserve ratio (CRR) - the portion of deposits that banks have to mandatorily park with the RBI - by 0.25 per cent. Prior to this, the RBI had cut the CRR twice - by 25 bps each time - this fiscal year. The CRR now works out to 4 per cent, the lowest since December 1974.
While the repo rate cut will reduce the cost of borrowing for individuals and corporates, the CRR reduction will improve the availability of funds. The RBI's move will also infuse an additional Rs 18,000 crore into the banking system.
The BSE Sensex rebounded after the RBI announced the rate cuts. The Sensex traded 71 points higher at 20,174 while the Nifty jumped 0.5 per cent, or 29 points, to 6,104 as of 11.25 a.m.. Rate-sensitive stocks - banks, auto and realty - saw buying interest. On the Nifty, private lender Axis Bank was the top gainer, rising over 5 per cent.
Bond markets were largely unmoved as dealers had already priced in a quarter percentage point rate cut. The 10-year bond yield was flat at around 7.87 per cent.
The RBI's decision to cut rates will help revive investment in the economy, Montek Singh Ahluwalia, Deputy Chairman of the Planning Commission, said, adding that the economy was beginning to bottom out after a long slowdown.
Commercial banks may pass on the benefits of the rate cuts to customers by reducing their lending rates. India is the only BRIC country in which lending rates are stuck at their 2008 peak, according to a Bank of America-Merrill Lynch report.
"There will be a small reduction in base rates... The liqudity deficit situation is not good, but there is a case for transmission of a repo rate cut on account of an increase in NIMs (net interest margins)," Saugata Bhattacharya, senior vice president-business and economic research at Axis Bank, told NDTV Profit.
"I don't think there will be consumer interest rate cuts immediately - most banks won't be in a state to do this," Shubhada Rao, chief economist at Yes Bank, said.
The central bank could make more cuts
to the repo rate should inflation remain on the projected lines, Dr C. Rangarajan, Chairman of the Prime Minister's Economic Advisory Council, said.
"There are inherent contradictions in his (Subbarao's) statement. The RBI should have cut repo rate by 50 bps. That is an important signal. He kept talking about needing investments. He cannot have a notion of policy paralysis any more under which he hid the past two years. I am a bit disappointed," said Surjit Bhalla of Oxus Investments.
"The RBI has left to to the central government to keep the economy going," he added.
In an NDTV Profit poll of 18 banks, 80 per cent of the bankers expected the central bank to cut the repo rate by 25 basis points, while 15 per cent of the bankers expected a steeper 50 bps cut. Eighty per cent of bankers polled expected no change in the CRR, 15 per cent said the RBI will go for a 25 bps cut, while 5 per cent expected a 50 bps cut.
Since the previous cut nine months ago, the RBI had been resisting pleas from businesses and politicians for further reduction, saying inflation management was crucial.
However, the central bank had held out hope of a cut sometime this quarter after Prime Minister Manmohan Singh's fractious coalition in September ended a debilitating phase of policy inaction to make urgently needed reforms to reduce the fiscal deficit and attract foreign investment.
The measures, which included giving foreign players more access to its retail and aviation sectors, helped India forestall the threat of a sovereign debt credit rating downgrade to junk status.
Recently, as part of an ongoing drive to trim spending, the government gave oil companies more room to set regulated diesel prices.
In December, inflation slowed to a three year low of 7.18 per cent, further building expectations for a cut in rates.
Hopes of a large rate cut, however, were quashed after RBI governor D. Subbarao said two weeks ago that inflation was still high. His comment pushed the benchmark 10-year bond yield up to 7.89 per cent from a 29-month low of 7.79 per cent touched after the soft December inflation number.
In a report on the economy, issued a day before its policy review, the RBI spoke of taking a measured approach to support growth while balancing the risks.
"Monetary policy needs to continue to be calibrated in addressing growth risks as inflation remains above the Reserve Bank's comfort level and macroeconomic risks from twin deficits persists," the report warned.
It said recent government reforms had staved off near term risks on the fiscal front, but sustained fiscal consolidation was needed to create room for monetary easing.
"Reforms in September 2012 have reduced immediate risks, but there is a long road ahead to bring about a sustainable turnaround for the Indian economy," the report said.
It also warned that widening current account deficit would also constrain chances to ease policy, even if inflation were to slow further.
The current account gap touched a record high of 5.4 per cent in July-September and is likely to rise further in the December quarter, the RBI said.
While measures taken by the government to bring the fiscal deficit within a targeted 5.3 percent of GDP have reduced near term risks, cuts in politically sensitive subsidies were needed for sustainable fiscal consolidation, the RBI added in its quarterly economic report.
The RBI also said its survey of professional forecasters had lowered the growth forecast for the 2012-13 fiscal year ending March to 5.5 per cent from 5.7 per cent.
GDP growth that once looked set to hit double-digits has been stuck below 6 per cent for the past few quarters.
The report went on to say that while inflation was likely to moderate in the current quarter ending in March, there were still significant risks posed to prices by suppressed inflation.
Looking ahead, the RBI will be calculating how much leeway it has left to ease once it sees the government's annual budget, due to be presented in late February by Finance Minister P. Chidambaram.

With inputs from agencies