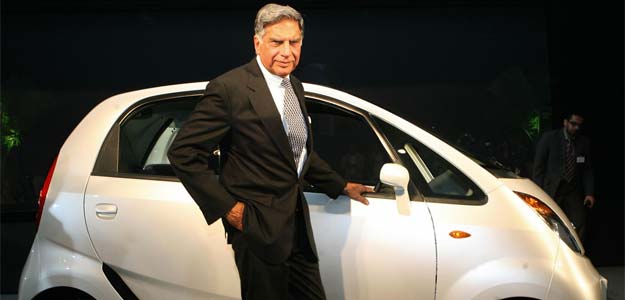 Singapore:
Ratan Tata, chairman emeritus of the Tata group has said that marketing the Nano as the 'cheapest car' was a mistake.

"It became termed as a cheapest car by the public and, I am sorry to say, by ourselves, not by me, but the company when it was marketing it. I think that is unfortunate," Mr Tata told a news channel about the group's subsidiary Tata Motors' small car.

Mr Tata said, the company may consider launching the Nano in a new avatar in another country and bring it back to India for a fresh start with a new image.


"Maybe it (Nano) gets launched in another country like Indonesia, where it doesn't have the stigma and the new image comes back to India. Or maybe as a changed product that gets marketed in Europe. There's a lot of interest in Nano outside India," Mr Tata said.
Tata Motors is working on re-launching the Nano, by incorporating certain changes, Mr Tata said.
The Nano has failed to live up to the expectations after being touted as the cheapest car to hit the roads.
Its sales have been dwindling despite the company's attempts to reposition it. In the April-October period, its sales fell 71.7 per cent to 12,322 units from 43,627 units in the year ago period.
Last month, Tata Motors launched a new version of the Nano with CNG and Petrol bi-fuel system options.
The Nano has had a troubled past. It was originally to roll out from a plant in Singur, West Bengal, but the plant had to be shifted to Sanand in Gujarat after intense political and farmer protests against land acquisition.
Instances of the car catching fire initially after it was launched didn't help its cause either.
The car was launched in March, 2009 with an initial price tag of close to Rs 1 lakh for the basic model. At the time of its launch, analysts said it would revolutionise how millions in India travelled.
The Nano is currently available between Rs 1.45 lakh and Rs 2.65 lakh (ex-showroom Delhi) across all variants.