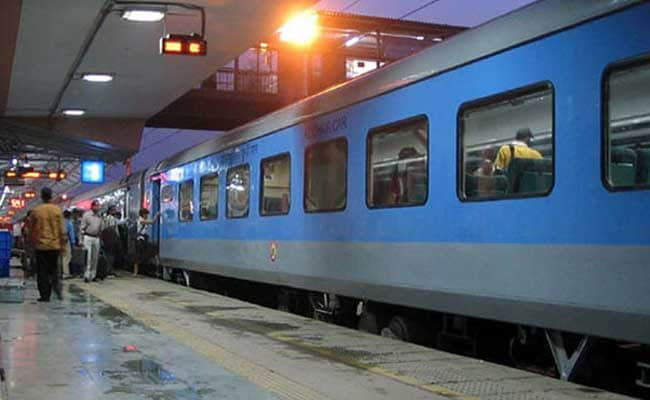 Highlights
Railway Minister has recently sought a review of the flexi-fare system
Currently only 10% of the seats are sold at normal fare in premium trains
Railways is mulling to reserve about 50% berths for normal fare now
New Delhi
: Faced with many vacant seats in premium trains like Rajdhani, Shatabdi and Duronto, Railways is considering a revision in the flexi-fare system. The Railways is mulling to reserve a higher percentage of berths - about 50 per cent - for normal fare as compared to current system of 10 per cent of seats. This may bring down the average ticket prices in the premium trains. According to the current flexi-fare system, which came into force since September last year, only 10 per cent of the seats are sold in the normal fare category and thereafter prices go on increasing by 10 per cent with every 10 per cent of berths sold, with a ceiling of 50 per cent.
Taking note of vacant seats in long distance Rajdhani and Duronto trains and a few Shatabdis, Railway Minister Suresh Prabhu had recently sought a review of the flexi-fare system. The initial review has indicated that revenue has increased at the cost of loss of occupancy in some of the trains and Railway Minister wanted to rectify it, said a senior Railway Ministry official.
Railways has earned about Rs. 260 crore from flexi-fare system till date. "We are trying to make the premier service more passenger friendly with a few changes so that occupancy rate will go up," the Railway Ministry official said.
"There a few options including keeping at least 50 per cent seats in normal fare. However, no decision has been taken as yet."
Earlier in December, Railways had revised the flexi-fare system by offering 10 per cent rebate on vacant berths after finalisation of the reservation charts to attract last-minute passengers.