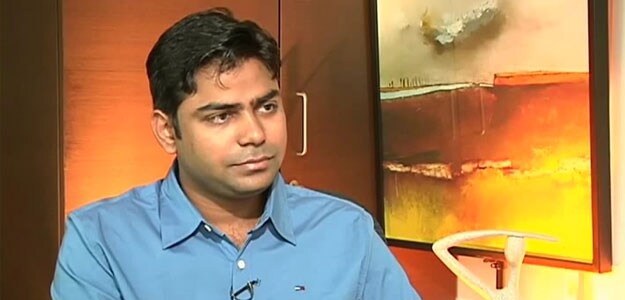 Housing.com CEO Rahul Yadav created ripples in the e-commerce industry earlier this month by announcing that he will allot his personal equity worth Rs 150 crore to Rs 200 crore in the online real estate start-up to 2,251 employees of the company. 26-year-old Mr Yadav, an IIT dropout, has since challenged other start-up founders to give up their wealth, something that has not gone down well with many in the industry.
On Wednesday, NDTV's Manisha Natarajan caught up with Mr Yadav to discuss his business strategy and to understand why he has been at the centre of so many controversies in the last few months.
Here's an edited transcript of the interview:
NDTV:
Why do you think Housing.com's photographs feature is doing better than others?
Mr Yadav:
There's a quote by Bill Gates: Businesses have the responsibility to solve the world's problems. Sanjeev (Bikhchandani) solved the Naukri.com problem to a certain level, but I don't think the rest of the businesses they have opened are really solving the problem. They have just opened up (these businesses) to grab more market share and make more money. They were there in the market from 8-10 years. They never took any initiative to solve industry or consumer problems. Not a single one.
NDTV:
If you focus a lot on solving problems, when do you think about making money? Is there a vision that someday I have to make money because investors' money is precious?
Mr Yadav:
We're not even 3-year-old. Generally, companies invest 6-10 years before they see money. It's too early (to think of revenues). SoftBank's Masayoshi told Jack Ma when he invested in Alibaba: 'Don't make money for 8 years.' He said the same thing to us: Don't make money for 10 years.' We said we just want to wait for 2-3 years but not 10 years. Not making money is actually monetarily efficient. If you're building a company slowly for 8 years, you'll be investing much more capital compared to when you're building it very fast. Matching doesn't happen with five apartments listed on your website and five users coming to your website. The moment you have 5 lakh apartments and 5 lakh users coming to your website, matching happens. With scale you get efficiency in marketplace in classified model.
NDTV:
Ink doesn't dry on Rahul Yadav. What do you say about that?
Mr Yadav:
Media loves the word controversy.
NDTV:
What do you have to say about your relationship with the company's board?
Mr Yadav:
There are no issues with the board, there were no issues and there will not be any issues. I share a comfortable relationship with the board.
NDTV:
You announced that you will allot your personal equity to employees. Was the move to connect with the employees?
Mr Yadav:
No. I just gave it to the finance and HR team. They're doing their process. I'm done.
NDTV:
More CEOs are going to join Housing.com. What do you have to say about that or your relationship with the board?
Mr Yadav:
See no issues in working with the new CEOs who will be joining the company. We never had any disagreements within our company. We're always on the same page. If there's any disagreement, it means there's some data that is missing.
NDTV:
When do you think you will go for another round of fund-raising?
Mr Yadav:
In the last round we raised $90 million. Half of the capital is still there with the company. We're not thinking about the next round of fund-raising. The money we have is enough to not think about fund raising for now. Sometimes money is enough. Maybe we will reevaluate our position in 2-3 months.
NDTV:
Do you think the current money that's coming into start-ups is too inflated?
Mr Yadav:
In long run I am really bullish on India. Companies which can survive for 15 years are going to be multi-hundred billion companies. After 15 years, companies can even be touching trillion dollar valuation from this market. Real question is: Are these companies going to stick for 15 years. Current valuations are nothing compared to what you can build in the long run.