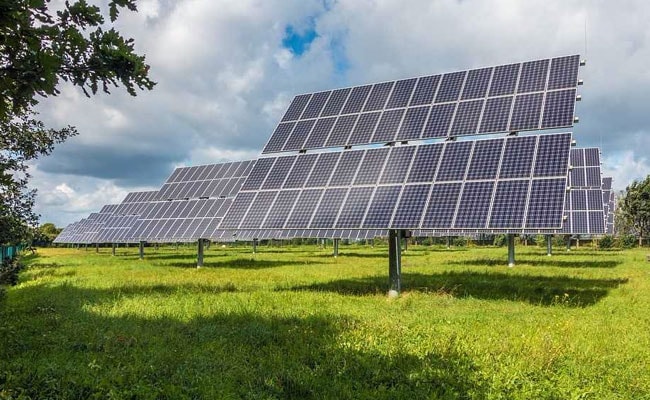 The Indian Renewable Energy Development Agency or IREDA recently invited bids to set up solar manufacturing units, as part of the government's Rs 4,500-crore production linked incentive (PLI) scheme. According to a press release by the Ministry of New and Renewable Energy issued on Friday, June 11, the last date for submitting the application for the project is set as June 30, while the selection process for the successful bidders will be completed by July 30, 2021.
The government had delegated the IREDA – a government enterprise under the administration of the Minister of New and Renewable Energy, as the main implementing agency for the scheme. Earlier in April 2021, the government approved the production-linked incentive scheme worth Rs 4,500 crore in order to boost domestic manufacturing of solar photovoltaic modules.
According to details shared in the press release, the organisation had floated the invitations for the application document on May 25, regarding the scheme, and the electronic application process went live on May 31, 2021.
For this particular project, the applicants are required to set-up either a brownfield or greenfield manufacturing facility for the entire allotted capacity. The ministry added that setting up a mix of brownfield and greenfield facilities under the scheme is not allowed. Also, the minimum capacity of the solar manufacturing unit to be installed is set as 1,000 megawatt. The incentive will be given to the successful bidders annually for five years.
According to the government, the production-linked incentive scheme is likely to generate a direct employment of around 30,000 and an indirect employment of 1.2 lakh. The scheme is targeted towards adding 10,000 MW manufacturing capacity with integrated solar photovoltaic modules, that entails a direct investment of Rs 17,200 crore.
The solar photovoltaic modules will ease the dependence on imports in the electricity sector and will also boost the Aatmanirbhar Bharat program. As stated by the government in April 2021, the manufacturers for the scheme will be selected through a transparent competitive bidding process.