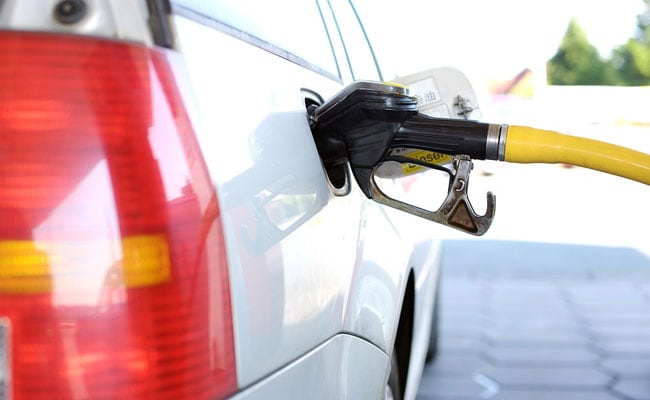 Oil Marketing Companies (OMCs) kept the prices of petrol unchanged on Sunday across four metros of the country. However, prices of diesel are raised today by 6 paise per litre. According to daily price notification issued by state-owned oil firms, petrol is retailing at a price of Rs. 77.23 per litre in Delhi, Rs. 84.67 per litre in Mumbai, Rs. 80.18 per litre in Kolkata and Rs. 80.23 per litre in Chennai. Fuel prices in Delhi are the cheapest in all metros and most state capitals due to lower sales tax or VAT (Value Added Tax).
Here are key things to know about petrol prices, diesel rates today:
Diesel prices are raised today for a third straight day. Diesel can be purchased today at Rs. 68.77 per litre in Delhi. Diesel is being sold at Rs. 73.01 per litre in Mumbai, Rs. 71.61 per litre in Kolkata and Rs. 72.64 per litre in Chennai.
The revised fuel rates are applicable from 6 am on August 12, 2018. State-run oil marketing companies Indian Oil, Bharat Petroleum and Hindustan Petroleum revise fuel prices with effect from 6 am on a daily basis.
Retail selling prices have been firming up since July 30 as international rates inched up.
Petrol price had touched an all-time high of Rs 78.43 a litre on May 29 and had since receded. On that day, the diesel price had touched an all-time high of Rs 69.30.
State-owned oil firms had in mid-June last year dumped 15-year practice of revising rates on 1st and 16th of every month in favour of daily price revisions.
High prices have off-and-on triggered demands for a reduction in excise duty but the government had ruled out any immediate cut.
Mumbai has the highest VAT of 39.12 per cent on petrol, while Telangana levies the highest VAT of 26 per cent on diesel. Delhi charges a VAT of 27 per cent on petrol and 17.24 per cent on diesel.
The central government had raised excise duty on petrol by Rs 11.77 a litre and that on diesel by 13.47 a litre in nine installments between November 2014 and January 2016 to shore up finances as global oil prices fell, but then cut the tax just once in October last year by Rs 2 a litre. (With PTI inputs)
Get the latest election news, live updates and election schedule for Lok Sabha Elections 2019 on ndtv.com/elections. Like us on Facebook or follow us on Twitter and Instagram for updates from each of the 543 parliamentary seats for the 2019 Indian general elections.