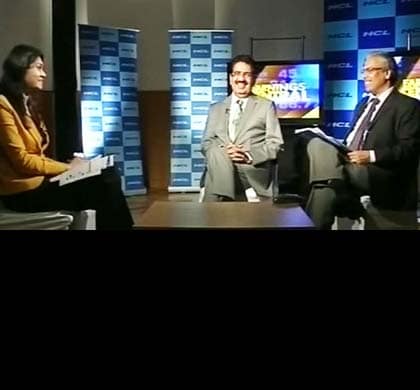 Highlights
If you missed our coverage, here are the top 10 stories of the day.
New Delhi:
Just two days after petrol prices were hiked by 70 paise by oil marketing companies, prices of petrol and diesel went up in seven states, including West Bengal and Maharashtra, as the oil firms recalibrated rates to reflect changes in local levies.

This hike is independent of Monday's 70 paise hike.

The recalibration also meant that prices came down in as many as 11 states, including Karnataka, Goa, Gujarat and Odisha.

Prices of liquefied petroleum gas (LPG), used in households for cooking, went up in six states, while 12 other states, including Gujarat, Tamil Nadu, West Bengal and Odisha, saw the price of the fuel decline.

The hike was opposed by an infuriated Mamata Banerjee, chief minister of West Bengal, who called for a rollback, saying the Union government has taken a "suo moto decision without consulting states".

"Why haven't you consulted states? They have not given us money, nor moratorium… They are sitting at home and taking decisions and blaming the states," the Trinamool Congress chief said.

Kolkata will see one of the steepest hikes in petrol price, which has been increased by RS 2.52 a litre to Rs 76.13. While Delhi prices remain unchanged, petrol in Mumbai will go up to Rs 75.14 from Rs 74.23 per litre. In Chennai, however, rates have been cut by Rs 0.97 per litre to Rs 72.19.


The change in prices follows state-run fuel retailers adjusting surcharge calculations to reflect changes made by state governments in local levies such as entry tax on crude oil, surcharge on sales tax and CST/purchase tax on inter-company sale.
Diesel price in Delhi will remain the same as earlier, at Rs 41.29 per litre, but will go up by Rs 0.92 per litre to Rs 44.66 in Kolkata and by Rs 0.89 to Rs 45.28 a litre in Mumbai.
In Chennai, diesel rates will fall a marginal 12 paisa to Rs 43.83 a litre.
Domestic LPG price has been hiked by Rs 19.43 per 14.2-kilogramme cylinder in Assam, by Rs 9.16 in Bihar and Rs 8.72 per bottle in Maharashtra.
LPG will cost Rs 9 more at Rs 423 in Mumbai but there will be no change in rates in Delhi where it is sold at Rs 399.26 per cylinder. In Kolkata prices have fallen Rs 4 to Rs 401 and in Chennai by Rs 7 to Rs 386.50.
But the rates of domestic cooking gas have been cut by Rs 10.18 per cylinder in Gujarat, by Rs 7.01 in Tamil Nadu, Rs 3.86 in West Bengal and Rs 4.15 in Odisha.