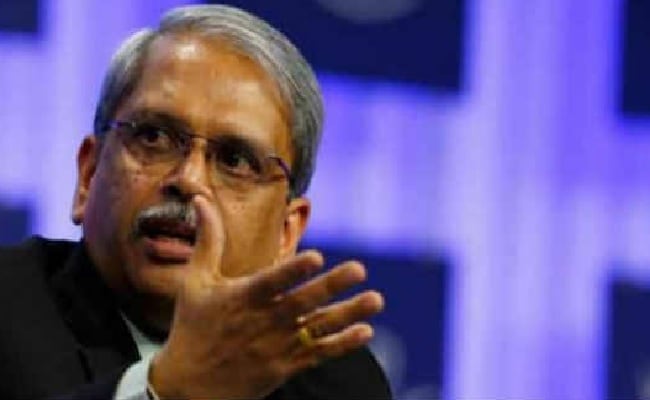 Highlights
People recognised by their values, said Infy co-founder Gopalakrishnan
Entrepreneurs see failures as learning opportunities, he said
Senapathy Kris Gopalakrishnan was addressing students of IIT-Gandhinagar
Ahmedabad
: Asserting that people are recognised by their values, Infosys co-founder Senapathy Kris Gopalakrishnan on Saturday advised students to fix a set of values for themselves in life.
He also said that entrepreneurship was not just about starting a new business, but about finding solution to challenges and creating business around them.
Mr Gopalakrishnan was addressing students of IIT-Gandhinagar at its 5th annual convocation.
"Entrepreneurship is more than starting a new business. It is an attitude towards life. Entrepreneurs thrive on challenges. They find solutions to those challenges and create successful businesses around challenges. They are eternally optimists," he said.
"They (entrepreneurs) are not afraid of failures. They see failures as learning opportunities and try to do better until a problem is solved," he said.
He also advised graduating students to make learning a neverending exercise.
"We all live by our values. Values govern our behaviour in day-to-day interaction. If you strive for excellence in everything you do, it means striving for excellence is a core value for you. I request you to define a set of values for you to live by. Over the time, others will recognise you by your values," he said.
Mr Gopalakrishnan, one of the seven co-founders of Infosys, who also served as its CEO and managing director, told the students to recognise the power of being transparent.
"With social networking, individuals have tremendous capability especially in communication. Whatever you say or do will get visibility almost instantaneously. If in business what you assume to be doing privately, will make headlines. So there are no secrets. Be transparent in your dealings."
He also urged students to keep learning and cultivate love for knowledge.
Mr Gopalakrishnan, himself an IIT-Madras alumnus, praised IIT alumni's contribution to different spheres of life and exhorted graduating students to keep the tradition alive.
"You have to make sure that the tradition of IITians contributing significantly to India and world, to business and society, to research, innovation and entrepreneurship continues or even increases," he said.
A total 262 students graduated from the institute on Saturday.