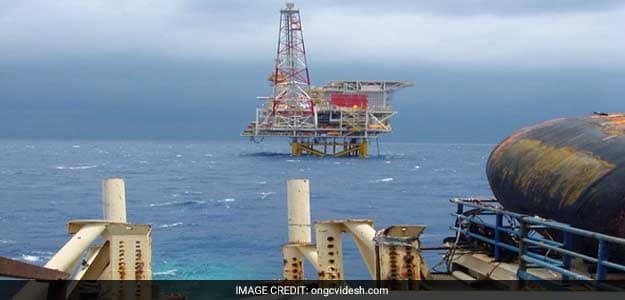 New Delhi:
OIL-IOC-BCPL combine's $2.02 billion deal to acquire 23.9 per cent stake in Russia's Vankor oilfield has spoilt ONGC Videsh Ltd's chance of negotiating down the price for additional 11 per cent it is buying in the same field.
OVL, the overseas arm of state-owned Oil and Natural Gas Corp (ONGC), had in September last year bought 15 per cent stake in Russia's second biggest oilfield of Vankor for $1.268 billion.
In March this year, Rosneft agreed to sell another 11 per cent to OVL. Simultaneously, it struck a deal to sell 23.9 per cent in Vankor to a consortium of Oil India Ltd (OIL), Indian Oil Corp (IOC) and a unit of Bharat Petroleum Corp Ltd (BPCL).
Sources said the board of OVL wanted the price of the additional 11 per cent stake to be renegotiated downwards.
Going by the September 2015 agreement, OVL would have to pay about $930 million for the additional stake. But the company board was of the opinion that since it was picking up a sizeable stake in the field operated by US-sanctioned company, the asking price has to be renegotiated.
But as OVL sought renegotiations, the OIL-IOC-BPCL consortium last month signed definitive agreements for buying 23.9 per cent stake in Vankor for $2.02 billion.
OIL-IOC-BPCL consortium has also agreed to pay interest to Rosneft till such time the deal is closed and all payments made, which is likely by September 30.
Sources said Rosneft is now arguing that when the buyer of larger 23.9 per cent stake is willing to pay a price in line with the September 2015 deal, there remains no scope for negotiating it with a buyer who is picking up less than half, about 11 per cent.
After all deals close, Indian state firms will have 49.9 per cent stake in Vankor, entitling them to 20,000 barrels per day (11 million tons a year) of oil production.
Vankor field, located in East Siberia, is Russia's second largest field by production and accounts for around 4 per cent of Russian production and currently producing about 422,000 barrels of oil per day.
It is the largest of the fields, discovered and commissioned in Russia during the last 25 years and is located in the North of Eastern Siberia in Turukhansk district of the Krasnoyarsk Territory, 142 km away from Igarka town.
The recoverable resources of the Vankor field as of January 1 stood at 361 million tonnes of oil and condensate and 138 billion cubic meters of gas.
The 23.9 per cent stake would be split in the ratio 33.5-33.5-33 between IOC, OIL and Bharat PetroResources Ltd (a subsidiary of Bharat Petroleum Corp Ltd) -- IOC and OIL will take 8 per cent stake each while the remaining 7.8 per cent stake would go to BRPL.
(Except for the headline, this story has not been edited by NDTV staff and is published from a syndicated feed.)