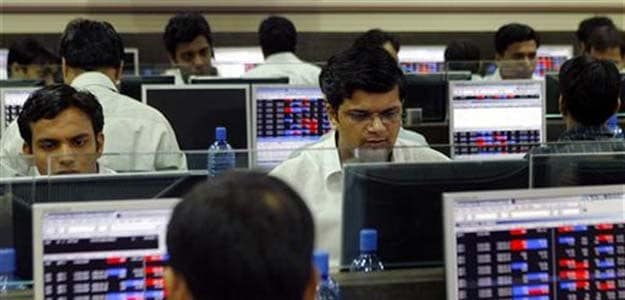 Nifty ended higher on Tuesday after six straight days of losses. It edged up 10 points to close at 8,060. Changes in derivatives open interest (outstanding positions) data suggests that Nifty may attempt to break above 8,100 levels on Wednesday and on the downside, 8,000 level could act as a strong support.
The 8,100 strike put now has an open interest of 25.3 lakh shares while the same strike put has open interest of 24.4 lakh shares. In comparison, open interest in the 8,100 strike put and call which was around 23 lakh on Monday. Higher open interest accumulation in the puts indicates that traders are hopeful of 8,100 level to be taken out in the near term.
Similarly the 8,000 strike put, which had open interest of 31.4 lakh shares on Monday, has now increased to 35.3 lakh shares, indicating increased confidence among traders about 8,000 level to be held. Out-of-the-money puts (puts having zero intrinsic value) like 7,900 and 7,800 have also seen addition of open interest, indicating support for Nifty at lower levels.
Overall, puts have added 28.4 lakh shares to open interest, while calls saw addition of 17.8 lakh shares in open interest, pushing the put-call-ratio (PCR) higher to 0.9 from 0.88 earlier. PCR works as a sentiment indicator for the market (PCR of more than 1 indicates bullish outlook).
Addition of bullish bets were also visible on the futures side as well; the Nifty November futures saw addition of 1.2 lakh shares to open interest, while premium in the future increased to 26.55 points from 25.35 points earlier.
India VIX or the volatility index increased for the fifth straight day on Tuesday to 19.55, indicating higher anticipated volatility in the near term.
Among individual stocks, Apollo Tyres and Bata India saw addition of bearish bets, while ACC and Power Grid witnessed addition of bullish bets.